Search to find sermon videos and sermon outlines to help you be inspired, grow and overcome.
Sermon Library Archive – Newest to Oldest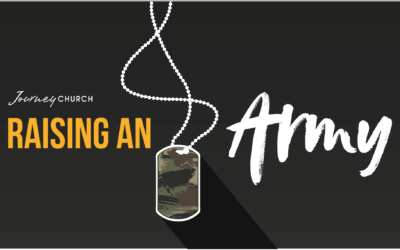 Raising an Army: Through Hospitality Jesus used hospitality as a way of evangelizing. (Luke 7:34, NKJV; TEV) Sharing the Good News and restoring broken relationships or lives. When the relationships with God become mended, it's the beginning of all other relationships...
read more
Time to Dream: You Were Created to Thrive You were created to thrive from the beginning. (Genesis 1:26-28, NKJV; Isaiah 56:11, NKJV; John 10:10, NKJV; Romans 8:37, NKJV; 2 Corinthians 2:14, NKJV) We are created in God's image with great creative ability to dream and...
read more
Time to Dream | How to Survive Until You Thrive Understand the process. If you don't understand the process, the disappointments will defeat you instead of develop you. The greater the dream, the greater the process and pain. The greater the dream, the greater the...
read more
Time to Dream | Why Don't You Dream? (Romans 8:31,NKJV; Romans 8:37, NKJV; Jeremiah 1:7-8, TEV) Your dreams might be messed up, but God's dreams for you are number one, and they're good. (Jeremiah 29:11, NIV) God's dreams for your life are far bigger than your dreams....
read more
Freedom Comes with One Not the Other 1 John 3 Freedom in Jesus. 1 John 3:20 Freedom in His grace. Freedom in conviction. Freedom out of the boat.
read more
The Widow's Big Faith Have you ever had to have a moment where you needed "Big Faith?" The definition of faith is the "complete trust and confidence in someone or something." By that definition, you and I can have halfway faith in something… many of us in this room...
read more
True Colors: The Truth About Healing Humbly confess sin. (2 Chronicles 7:14, KJVAE) (Psalm 60:2-4, TLB, NCV) The #1 problem is pride. (James 4:6, KJVAE) Pride is self-deception. (1 John 1:8, KJVAE) You look at everyone else's sin but your own. Love the sinner and hate...
read more
Why Men Need to Man Up What it means to be the spiritual head of the family: (Genesis 3:6, NKJV; Ephesians 5:23, NKJV; 1 Corinthians 11:3, NKJV) You as the husband, man of the family, are to take the initiative in spiritual matters. (Ephesians 5:33, NKJV) Love your...
read more
True Colors: Attraction Talk about the problem. Mark 3:25, NKJV; John 1:17, NKJV; 1 Corinthians 13:1, NIV; John 3:16-18, NIV We often criticize what we don't understand. You're first natural response is to criticize each other. Our best response is to intentionally...
read more
True Colors | Word or the World   Jesus does not want us to have Chaos but Calmness. (1 Corinthians 14:33, NKJV) Are you allowing the world to influence you? Are you allowing others to influence you? Are you allowing God's Word to influence you? If you want to grow in...
read more
  Family Matters | How to Restore Harmony in the Home, pt. 2 Insights to revisit: You're going to have conflict. Only after Jesus is your Lord and Savior can we have more victories over our sins and learn to handle conflict correctly. Jesus wants us to have fewer...
read more