Sermon Library
Welcome to the Journey Church Sermon Library. We hope that this resource will help bring you closer to God. Here you will find an archive of all the Journey Church sermons preached by Pastor James and other pastoral staff. The sermons are listest newest to oldest. Looking for a particular Sermon Series?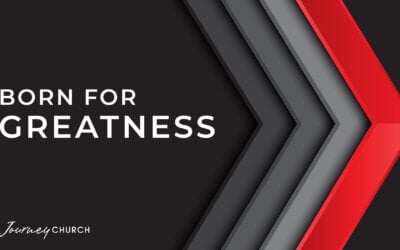 Watch Sermon RecapWatch Full Sermon  You are Born for Greatness Jesus says you are born for greatness. (John 14:12-14, NKJV) Jesus tells us not to be greater but to do greater. (John 14:13-14, NKJV) You don't ask in Jesus' name so you can be great, you ask in Jesus'...
read more
Watch Sermon RecapWatch Full SermonJoshua We have to receive a word from the Lord: Receive and Believe. (Joshua 1:8-9, NKJV) Until you are willing to receive and believe God has a word for you, you will keep failing the test. Receive and Believe = Blessing. Believe...
read more
Listen to Live | 2021 Battle Plan for Victory Departure determined their deliverance. (Matthew 2:13, NKJV; John 10:10, NKJV; Matthew 2:12, NKJV; John 16:13, NKJV; 1 Corinthians 2:10; NKJV: Romans 8:14, NKJV; Galatians 5:16, NKJV) The wise men followed a star, found...
read more
Watch Sermon RecapWatch Full SermonHow to Participate in the Spectacular How to Become a Wise Person. (Matthew 2:1-6, NKJV; Numbers 24:17, NKJV; John 16:13-14, AMP; Hebrews 11:6, NKJV) What made them wise enough to be participators instead of simply...
read more
God often uses ordinary people to get the extraordinary done. Time and time again we underestimate the ordinary. We disregard the importance of the ordinary. We don't see the potential or the blessing it can bring. God sees what we can be, not what we are. God uses who He chooses; and when He uses you, he will equip you and the outcome will be extraordinary. The key is to be available to Him. Allow Him to be your savior and Lord. Above all, seek Him.
read more
Many miss the spectacular because they chose to watch instead of taking part. when we hear about Jesus, we must let nothing keep us from experiencing His glory. The wise men traveled far to view the baby Jesus. When they arrived, they didn't just look at Him, they worshipped Him. When encounter Jesus, we must worship Him.
read more
Watch Sermon RecapWatch Full Sermon42 Days or 42 Years, The Choice is Ours Why did it take the Children of Israel 42 Years? (Exodus 12:31-33, NKJV; Exodus 12:35-36, CEV; 1 Peter 1:6-9, TLB; Matthew 6:10, NKJV; Exodus 3:8, NKJV; James 1:2-4, MSG; Exodus 14:10-12, NKJV)...
read more
Watch Sermon RecapWatch Full SermonIt's Never Too Late for a Miracle | The Misery of a Miracle Genesis 1:1, NKJV Self-Imposed Misery. (Exodus 3:7-9, NKJV) Sometimes we bring misery on ourselves. Sometimes it takes a taskmaster in our lives before we are willing to ask...
read more
How Long is Too Long Before We Give Up Our Miracle? When looking for a miracle, Jesus tells us Not to Lose Heart. (Luke 18:1-8, NKJV; Psalm 27:13-14, NKJV; Psalm 130:5, NKJV) Hope is the confident expectation of a positive future in spite of your present...
read more
Miracle Month pt. 2 Mark 5:21-34 The Perfect Storm Can Prime You for a Miracle The first thing I want you to see in this passage this morning is this woman struggled with this issue of blood for 12 years. 12 years is a long time! The number 12 has a significant...
read more
Miracle at the Door Miracle at the Door 1. Don't Let HimPass you By 2. Stop Him From Passing By 3. He Won't Pass By
read more