Search to find sermon videos and sermon outlines to help you be inspired, grow and overcome.
Sermon Library Archive – Newest to Oldest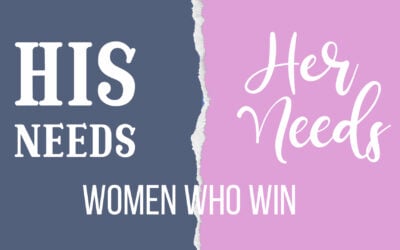 Women Who Win Your sorrow can turn to Joy. (Psalm 31:9, NKJV, NCV) The Psalm 31 woman looks like she is under great emotion that even leads to physical sickness and pain. Even though the Proverbs 31 woman looks like she doesn't struggle, everyone struggles. The...
read more
Unleashing Hope (Part 2) Moses was able to lead the Israelites out of bondage but not into the promised land. (John 10:10, NKJV; Luke 15:14-19, TLB) While in bondage, the pain became great enough to want to change. (Exodus 6:5-8, NKJV) When you are weak, He is strong....
read more
Unleashing Hope: How Do We Go Where We Have Not Been? Joshua made a proclamation. (John 10:9-10, NKJV; Joshua 1:1-3, NKJV; Numbers 14:6-10, NKJV) He not only believed the promise, he proclaimed the promise. There is a strong connection between God's promise and our...
read more
Multiplication by Invitation Abide in His Word. (John 15:5, NKJV) Abiding results in much fruit and Jesus wants us to have it. When we are abiding in the Word, we are abiding in Jesus. (John 15:7-8, NKJV) When we abide in His Word we know His will. When we know His...
read more
Unleashing Hope | How Hopes and Dreams Come True What is hope? (Romans 5:5, NLT) Hope is the confident expectation of a positive future in spite of your present circumstances. Your confident expectation - your hope for a positive future - rests on God's purposes and...
read more
A Journey with the Shepherds The invitation. Luke 2:8, NAS The first invitation. Invitation is every day all day.Watch Sermon RecapWatch Full Sermon
read more
The Good Shepherd God doesn't keep out the outcast. Luke 2:1-12, NIV God will use interruptions to bring divine introductions. Luke 2:8-16, NIV God includes us in His story to bring Him glory. Luke 2:17-20, NIV God gave us the Good Shepherd. John 10:11-14, NIVWatch...
read more
The Calling of a Shepherd A Shepherd does their job. Luke 2:8-20, NLT; Luke 2:10-11, NIV; 1 Corinthians 12:12-21, NLT A shepherd doesn't delay. A shepherd shares. A shepherd always returns.Watch Sermon RecapWatch Full Sermon
read more
Journey of Life Insights about Mary getting pregnant. (Luke 1:26-31, 34-35, NKJV) It was supernatural, not natural. The favor of God is when He takes the natural and does the supernatural in a person, place, or thing. Mary was simply a natural young girl, a virgin,...
read more
Journey to the Light: Journey to Jesus  Realize you're not where you should be in your relationship with Jesus. (Matthew 2:1-2, NKJV) Realize you need to make some changes. Admit that part of the change includes Jesus. (Psalm 127:1, NKJV; Proverbs 21:21, TLB; Matthew...
read more
The Light Increases Our Joy by Reducing Our Darkness Jesus is the Light and the Life. (Isaiah 9:2-3, NKJV; John 8:12, NKJV; John 1:1-5, NKJV) If you want to enjoy the Light, you have to understand who He is. He is the Light of the world. God loves us so much, that He...
read more