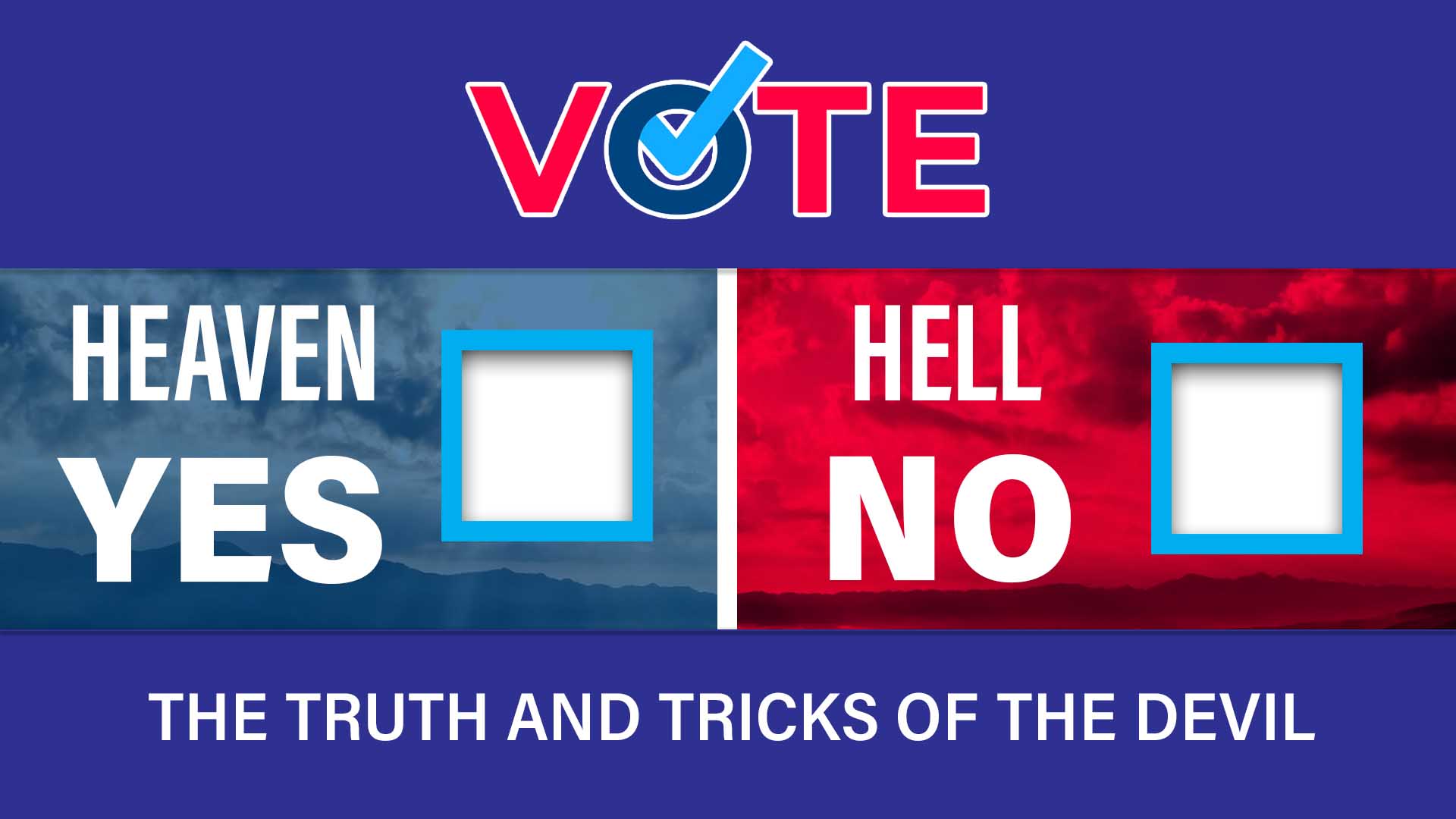 Heaven Yes!

Hell

 no!

 

The Truths and Tricks of the Devil

.

 

The First Trick.

 
The Relationship God Intended. (Genesis 2:25, NKJV) 
When relationships are right you can still be naked and not ashamed. This relationship of nakedness does not depend on age and physical looks but a personal and spiritual relationship with each other and with God. One of Satan's tricks is getting us to fight against each other and our marriage. 
Satan is Cunning. (Genesis 3:1-22, NKJV) 
Cunningness of Satan is to be crafty in a way that it results in provoking anger and sorrow. Satan's goal is to destroy our relationship with God. Remember, Satan is cunning but made by God and controlled by God. God did not create Satan, God created an angel that rebelled and turned into Satan. 
The Danger of who we listen to and talk to. (Genesis 3:2-5, NKJV; Romans 13:1-2, NKJV; Ephesians 5:21-25, NKJV) 
It is based on God's Word. You need to know God's Word and trust someone who also does. 
God's authorities.  
The husband and wife need mutual submission to God. If you are both submitting to God most of the time, you won't have a problem knowing the will of God. When you don't understand true submission to authorities, you don't understand the cunningness of Satan.