Where you can find healing from hurts, habits & hang-ups. It's OK not to be OK… but, it's NOT OK to stay that way!
OUR PURPOSE
The purpose of CELEBRATE RECOVERY is to encourage fellowship and celebrate God's healing power in or lives as we work our way along the road to recovery.
We are changed as we share our experiences, strengths, and hopes with one another. By working the steps and applying the biblical principles found in the Beatitudes, we grow spiritually, ad we are freed from our hurts, habits and hang-ups.
This freedom creates peace, joy and most importantly, a stronger personal relationship with others and our loving, and forgiving Higher Power, Jesus Christ.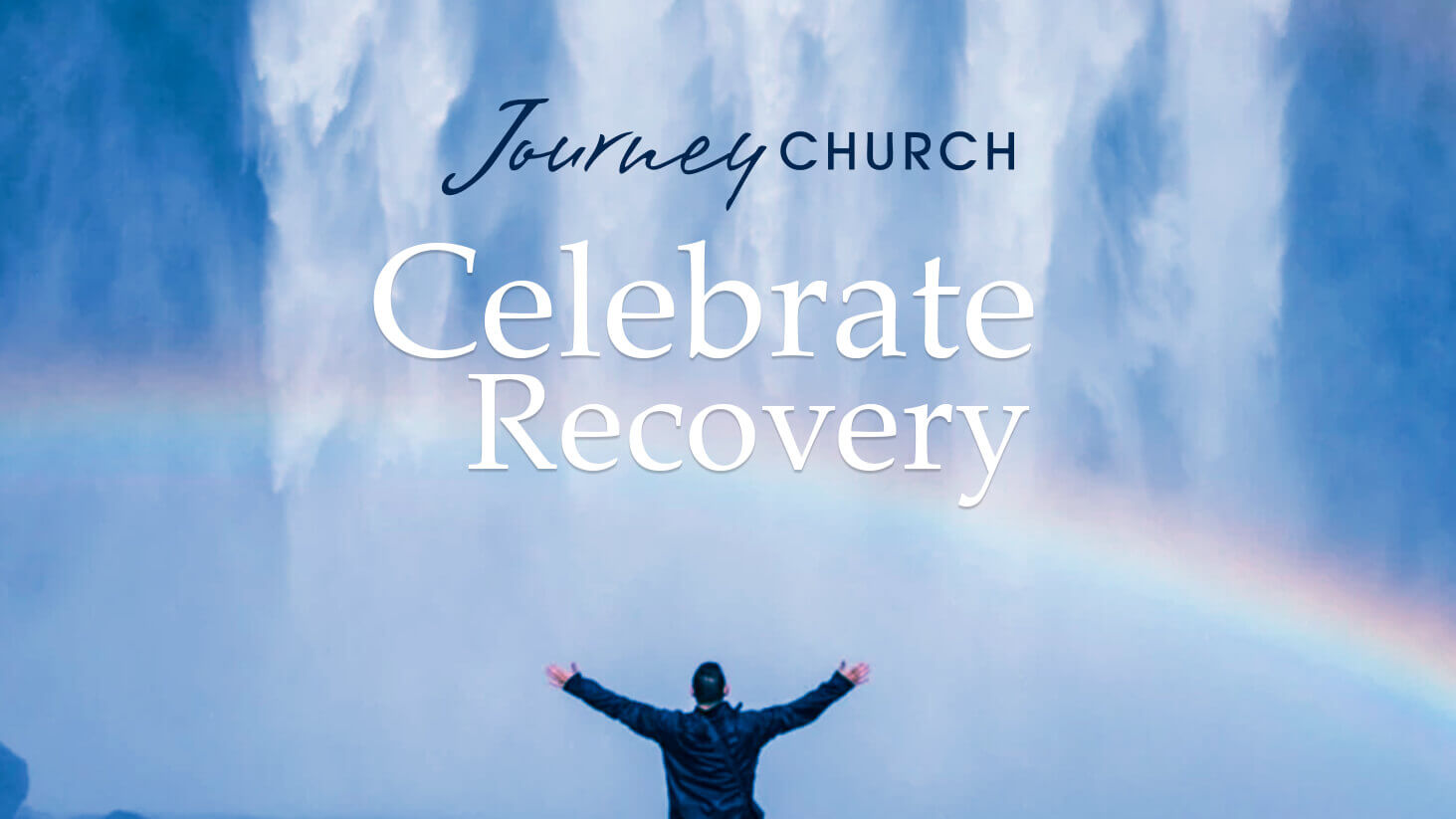 HURT
The feeling of being HURT is an emotional reaction to another person's behavior or to a disturbing situation such as abuse, abandonment, codependency, divorce, relationship issue, etc.
HABIT
A HABIT is an addiction to someone or something. Examples include: alcohol, drugs, food, gambling, sex, shopping, smoking, pornography, to name a few.
HANG-UPS
HANG-UPS are egative mental attitudes that are used to cope with people and adversity. Some examples include: anger, depression, fear and unforgiveness.
CELEBRATE RECOVERY IS:
An anonymous, confidential, safe place to share your experience, strength, and hope with others who are struggling with the same issues.
A leader who has gone through a similiar hurt, habit, or hang-up facilitates the group as it is focuses on a particular step each week.
A tries-and-true plan recovery for whatever struggle you are facing.
A place to be who you are and celebrate God's Love for you!
CELEBRATE RECOVERY
IS NOT:
A place to judge other.
A place to "fix" others.
A place to gossip.
A place to feel shame or have secrets.
A place to meet dating partners


8 Recovery Principles | The Road to Recovery Based on the Beatitudes
01: Realize I'm not God; I admit that I am powerless to control my tendency to do the wrong thing and that my life is unmanageable. (Step 1) "Happy are those who know that that they are spiritually poor"
02: Earnestly believe that God exists, that I matter and that He has the power to help me recover. (Step 2) "Happy are those who mourn, for they shall be comforted"
03: Consciously choose to commit all my life and will to Christ's care and control. (Step 3) "Happy are the meek"
04: Openly examine and confess my faults to myself, to God, and to someone I trust. (Steps 4 and 5) "Happy are the pure in heart"
05: Voluntarily submit any and all changes God wants to make in my life and humbly ask Him to remove my character defects. (steps 6 and 7) "Happy are those whose greatest desire is to do what God requires" 
06: Evaluate all my relationships. Offer forgiveness to those who have hurt me and make amends for harm I've done to others when possible, except when to do so would harm them or others. (Steps 8 and 9) "Happy are the merciful" "Happy are the peacemakers"
07: Reserve a time with God for self-examination, Bible reading, and prayer in order to know God and His will for my life and gain the power to Follow His will. (Steps 10 and 11)
08: Yield myself to God to be used to bring this Good News to others, both by my example and my words. (Step 12) "Happy are those who are persecuted because they do what God requires"
Meeting Time
Thursdays 6:30PM
Contact
318-640-1273
Location
Journey Church
2900 Donahue Ferry Rd
Buildling C
Pineville, LA 71360