7 Reasons to Visit Journey Church this Sunday
#1 – Start a Better Life
Want A better relationship with your spouse?  Kids? Family? Friends? Boss? Coworkers? When you come to church and experience Jesus, we guarantee your life will get better. Every area of your life will improve from home life to work life.
#2 – Find Your Purpose
Why were you created? You life matters. God has a direction for your life that has purpose and meaning.
#3 – Find Peace & Forgiveness
We all have LIFE happen to us. God doesn't want you to live in unforgiveness, shame and turmoil. He wants you to have an abundant life. Find the keys to moving forward.
#4 – Grow Your Faith
One of our core values is, "Growing People Change". If you need encouragement to grow your faith, you're in the right place.
#5 – Be Accepted & Loved
Our motto is, "I mess up, you mess up, WE ALL MESS UP!" We accept and love everyone no matter their race, background or socio-economic status. Be greeted with friendly, smiling faces.
#6 – Get Closer to God
Our mission is to help people get closer to God one step at a time. You are on a Journey and we want to help you take your next step.
#7 – Find Friendship & Community
One of our core values is, "You Can't do Life Alone!" Simply put, we're better together. See some of our groups.
 BONUS: Great Music! 
Our worship team is full of talented musicians and they love to rock the house for Jesus. Our dynamic modern worship services are great for any age.
 BONUS: Great Preaching! 
We promise you won't fall asleep in our services. Pastor James Greer messages that are engaging and practical for everyday life.
 BONUS: Free Child Care 
Enjoy the service distraction free. For Babies-PreK our nursery, Blast Off Babies, loves and nurtures your child. For K-5th Grade kids, Ignite Kids is a super fun environment for your kids to learn Jesus on their level. Child care is available during all services. Schedule a tour for a walk through of the kids facilities.
 BONUS: Free Gift Bag and Special Parking 
Every first time guest gets a free gift bag that includes a Journey Mug, Devotion Book written by Pastor James and more! You also get a special parking spot near the main entrance of the Sanctuary.
Visit this Sunday!
It would be an honor to serve you this Sunday. Click on plan your visit to find out what to expect when you arrive. Want to know more about what kind of Church we are?
Visit our About Us page
.
Locations + Service Times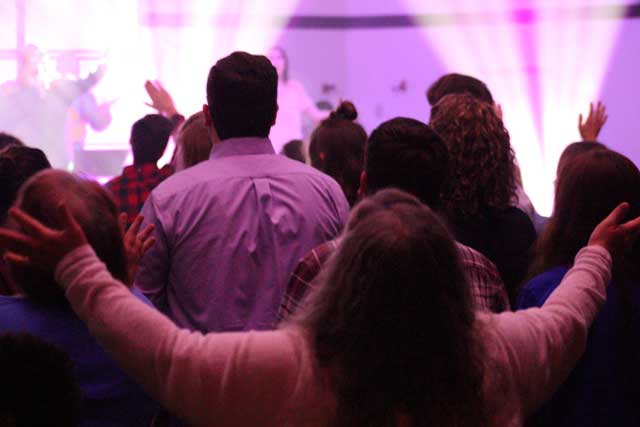 Online Live Stream
Sundays at 8:30am, 10am & 11:30am
TV Ministry
Sundays on
KLAX ABC @ 11AM
Download Our APP
Take us with you throughout the week. Find out more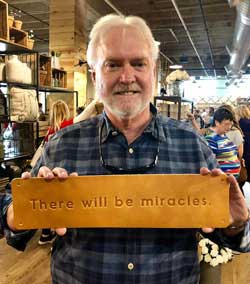 Our Pastor
Pastor James Greer
With 30+ years of ministry and business experience, Pastor James Greer brings practical preaching to
everyday people. He excels in communicating the Bible with real life application. His love for God ,
his wife, family and church are unwavering. That love is the foundation for the vision of Journey Church; to bring those far from God close to God one step at a time. His passionate, young at heart mentality is a draw for all ages.
Ephesians 3:20
Now to him who is able to do immeasurably more than all we ask or imagine, according to his power that is at work within us