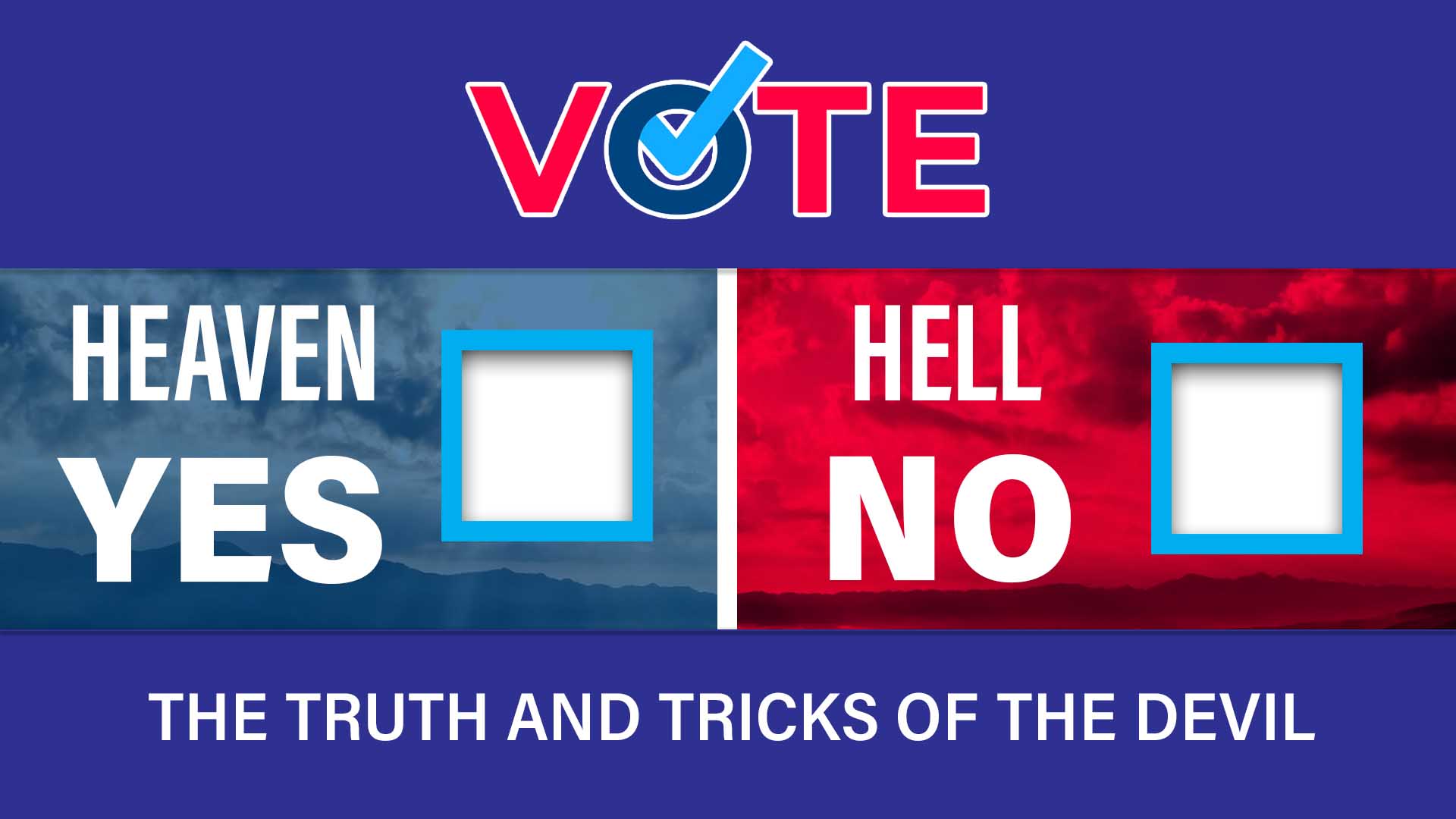 Heaven Yes!

Hell

 no!

 

The Truths and Tricks of the Devil

.

 

Man's Greatest Treat

 
Genesis 1:21-23, NKJV 
Man's Greatest Gift. (Genesis 1:21-23, NKJV; Genesis 1:26-28, NKJV) 
God has given humans a certain kind of awareness that animals, birds, and fish were not given. In other words, humans possess the capacity for reason, morality, language, personality, and purpose. In particular, the ability to use morality and spirituality are unique to humans only. 
Like God, we can possess the capacity to experience and understand love, truth, and beauty.  Everything in and on the earth belongs to God. However, in the moment of creation, God gives mankind the responsibility to rule over all other life He has made on earth. 
Truth is that it's His will and plan for us to subdue the earth and have a victorious life while we are living here! (Genesis 2:7, NKJV) 
Everyone has a God-given desire to know the God who breathed life into them. The Truth is that breath can only live on in Heaven when connected by Jesus Christ. The Truth is the desire is there, but the connection is not until Jesus is in your life. 
Truth of the knowledge of Good and Evil. (Genesis 2:8-9, NKJV; Genesis 2:18-25, NKJV) 
Why did God plant the tree of good and evil in the garden? Why not just good? The Truth is because we were created in God's image, God gave us freedom of choice and the creative ability to dream and create. Like God, we are creative and have creative abilities! 
Truth is God is the creative One! (Genesis 2:23-25, NKJV) 
God created a woman out of man's rib. The truth is that God's greatest gift to man, next to Jesus, is his wife. 
We are created in God's image that gives us a God-given desire to be creative and want to multiply His kingdom. (Matthew 6:33-34, NKJV) You don't have a need in your life that God has not already given you the creative ability to meet that need. (Philippians 4:19-20, NKJV) 
God might use your creative ability to meet those needs 
God created us and gave us the ability to live a victorious life! (Genesis 1:28, NKJV; Romans 8:37, NKJV; 2 Corinthians 2:14, NKJV)  God has given each one of us a desire to know Him personally. (Genesis 2:7, Webster's Bible; John 14:6, NKJV; Luke 10:22, NKJV; 2 Peter 3:9, Webster's Bible) 
We have a living soul in us that has a God-given desire to connect with its Creator and the only way the soul can connect with God is through Jesus. 
God created married couples in a way they have to depend on each other to become one. (Genesis 2:23-24, NKJV) 
If you are married, you cannot have unity-completeness without depending on each other.