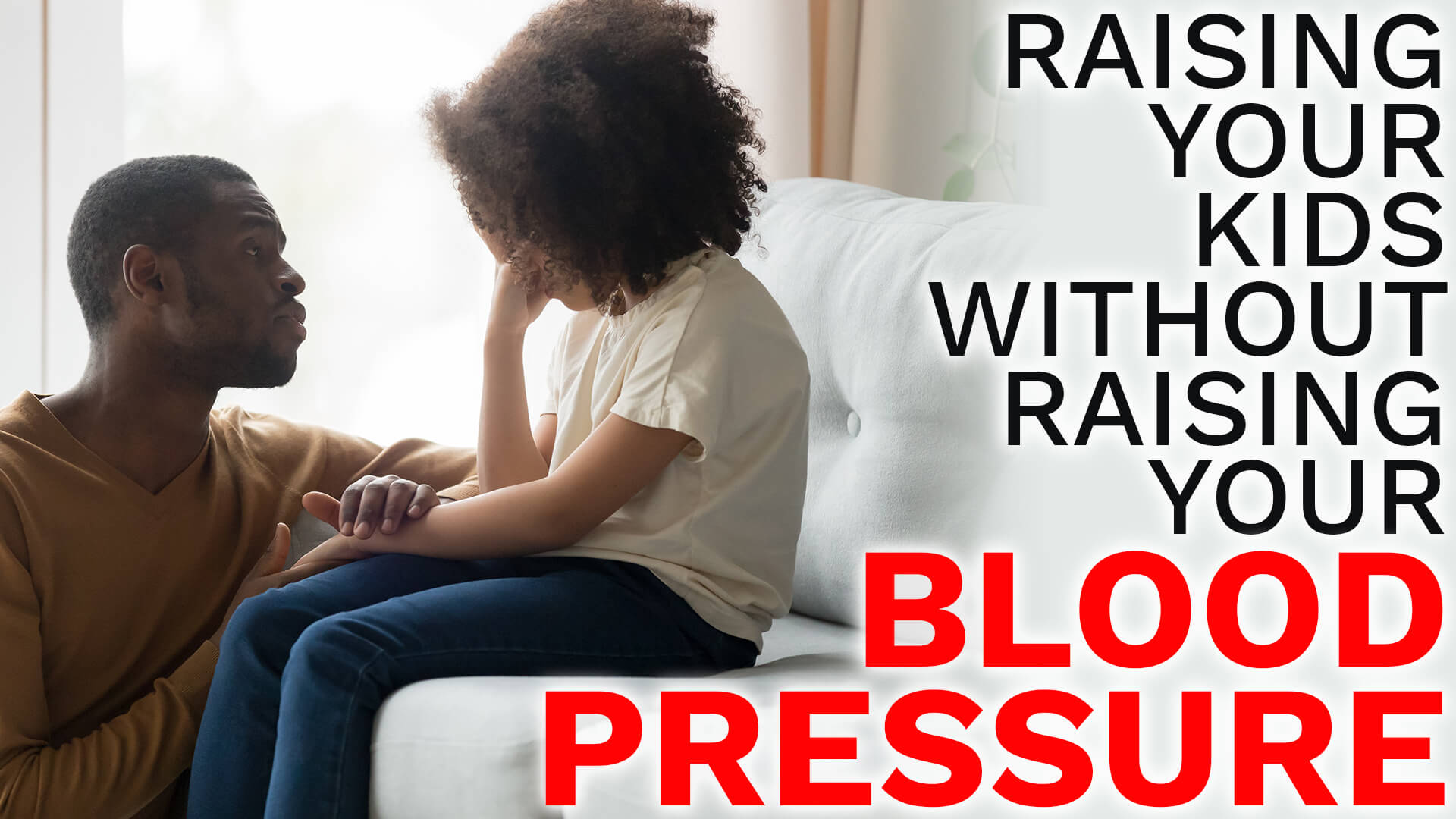 How To Raise Kids Without Raising Your Blood Pressure

If you are teachable your goals are reachable.
Philippians 2:3
 The main thing to FOCUS on for you and your child to be ok. Relationships: Understand how age plays a part in our relationship with God.
Age: 0-4 – Children's view of God is mainly parents.
4-10 – Friends, parents, and God.
10-21+ – Friends play a great part in how they see their relationship with God.
Build equity soon. 
Equity takes time and sacrifice. Spend a little time with each child each week personally and privately doing what they want to do.
Build a spiritual relationship over a personal relationship. (Hebrews 13;5-6, NKJV) 
Teach your child while they are young, many people will come and go in our life, but Jesus will always be there for you and with you. Teach them not to fear what people say and do, but depend upon what God says about them what He will do.
Teach them life is not fair, but God is always faithful. 
No matter what you see or feel that is not the end until God says it is the end. (Romans 8:28, NKJV)
Let your kids give you a report card grade.
| | |
| --- | --- |
| Name ____________________ | Grade: A, B, C, D, F |
| How am I doing spending time with you? |   |
| Have I taught you about God in a way that draws you closer to Him? |   |
| Do you feel I respect you? |   |
| Do you feel I show you love? | |
| What do you feel I'm doing wrong? | |
| What do you feel I'm doing right? | |