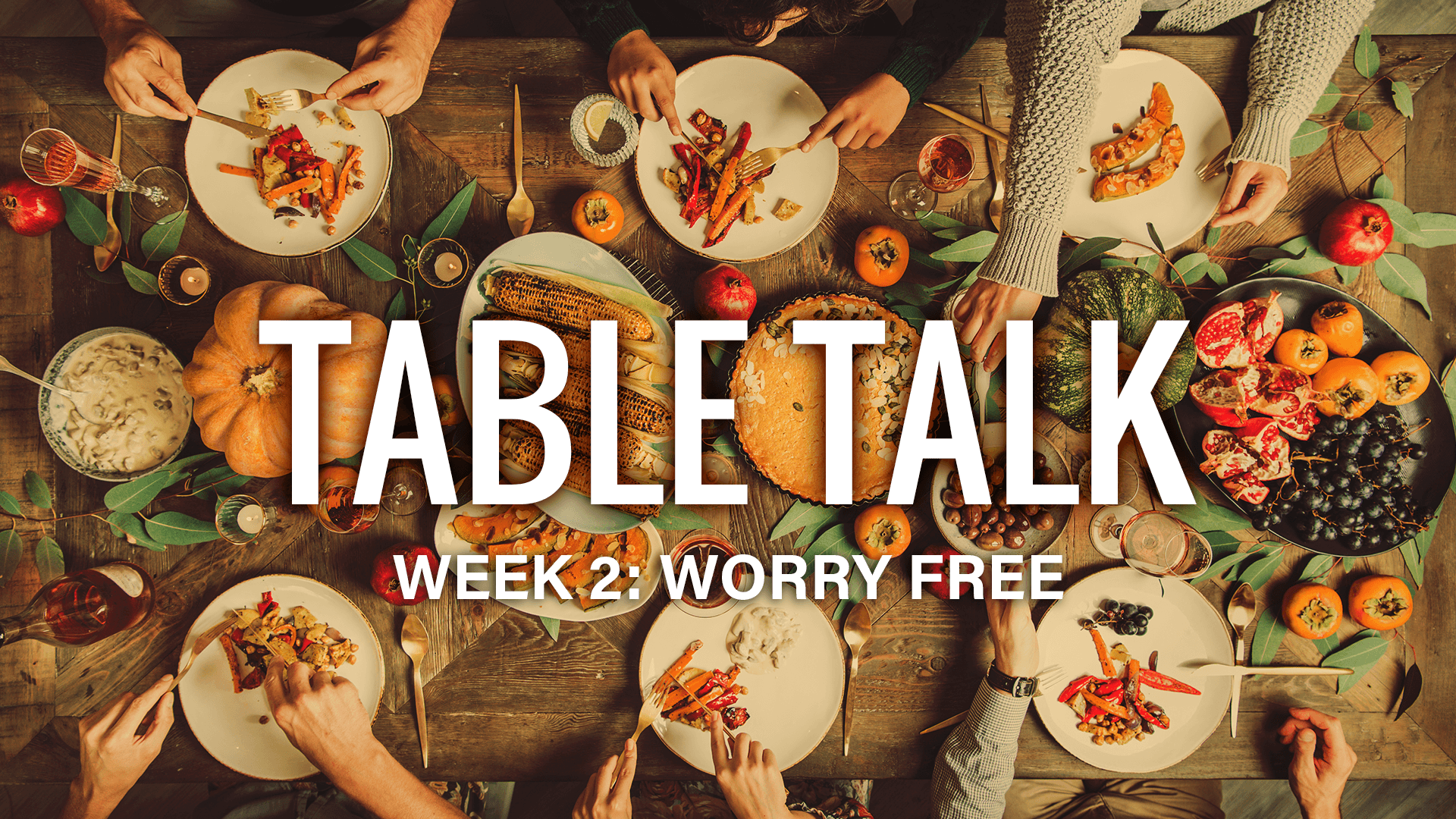 Table For Two: Worry Free
Understanding: The Lord is your Shepherd.
Allow the Lord to be your Shepherd. The Lord as our Shepherd feeds us, guides us, and shields or protects us. (Psalm 23:1-6, NKJV; AMP) How you view the Lord will greatly determine the peace you have. Relationship over Religion brings the peace of God.
Saved + total dependence + represent Christ in situation = Peace in the situation.
Religion kills and relationship saves.
Religion is all about what you do. Relationship is all about what Jesus has done and is doing. Cautions to consider in the Israelites rebellion. (Exodus 32:1-6, NKJV) When people don't see the leaders out front they will often try to go around them.
If you are under a leader, don't allow others to manipulate you to get what they want. Going from a relationship with God who has delivered us, to a religion we can see will not last it will not bring peace and joy. (Exodus 32:7-10, NKJV; Exodus 32:11-13, NKJV) Religion will kill you emotionally, relationally, and spiritually. (Exodus 32:25-29, NKJV; 1 Corinthians 10:11, NKJV)
The benefits of a relationship with God. (Acts 2:41-44, NKJV; Acts 2:46-47, NKJV)
We lack nothing when we have a right relationship and right view of God. Relationship focused brings the favor of God. The favor of God is when God takes the natural and does the supernatural in a person, place, or thing; It always brings honor and glory to God. (Matthew 14:17-18, NKJV; Matthew 14:20-21, NKJV)