For Babies 3 Months and Todlers to Pre-K
Our Nursery Program for babies, birth through Pre-K. The program is divided into four developmental stage categories; Infants (birth until crawling), Walkers (new walkers) and Toddlers (steady walkers through 23 months) and then classrooms designated for Pre-K. Our weekend program for the Nursery is located in Building D for children birth – Pre-K and is designed to meet the spiritual and developmental needs of our babies while providing a safe and playful environment.
Frequently Asked Questions
Who will care for my baby while I am in a Worship Service?
Each of our volunteers has completed a Nursery Orientation Class, which includes age-level training, thorough review of our safety and security policies and a background check. This detailed process ensures that we will provide your child with the best possible care in a safe and secure child-friendly environment.
What do I bring?
Please label all personal items with your child's first and last name before arriving at your child's class. For the safety of our children, all Pre-K must be wearing shoes to enter the program.
1. Two disposable diapers or pull-ups. Please no cloth diapers.
2. Pacifier, lovey, or other comfort item.
3. A complete change of clothes, including a sweater or jacket in cool weather. We often take our Pre-K to the outdoor playground.
4. A bottle or cup of milk, formula, juice or water. (This is a good practice even for mothers who nurse.)
What will my baby do while I am at the Worship Service?
Our weekend program is organized into the following structure: Play Time/Learning Centers, Bible Story and Bible Verse, Sing-a-Long and Craft/Snack. Your child (except infants) may even get a buggy ride! Our Toddler program includes an exciting time of worship songs and video driven lessons.
How do I check in my baby?
At the time of check-in (building D), a loving and trained volunteer leader will greet you. You will be asked to provide us with a phone number for a cell phone that you have in your possession. In the event that we need to contact you during the service, we will send you a text message. (Remember to leave your cell phone on vibrate/silence during the service.) If your child cries, our caring volunteer leaders will immediately soothe your child. If your child cries for an extended period of ten minutes, we will text you. You and your child will receive a check-in tag specifically created for your child. To ensure their security, your child will not be released without presentation of your corresponding tag.
What snacks are available for my child?
Our Children's Ministry Center is a peanut-free environment. Snacks are provided for your child once they graduate to the Crawler classroom. The snacks consist of "Nilla Wafers," Gold fish, and Donuts for Walkers, Toddlers and Pre-K. Please inform the leader if your child has an allergy to either of these snacks.
Nursery Lessons
Sorted by Newest to Oldest
Journey Nursery is our special ministry designed exclusively for our smallest members. Infant to PreK! This online experience has fun and engaging music, energetic teachers, and a special Bible lesson that is age appropriate. We have also included a special craft, complete with instructions and a template in order to complete the Journey Nursery online experience!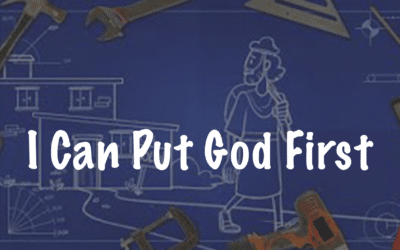 Nehemiah rebuilds the walls of Jerusalem! Memory Verse Colossians 3:2 "Set your mind on things that are above, not on things that are on the earth" Main Point I Can Put God First Key Point 1st Point - If God is first in our lives, do we give Him the best part of our...