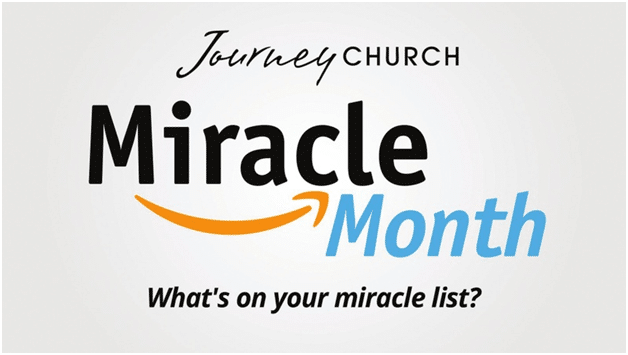 It's Never Too Late for a Miracle | The Misery of a Miracle
Genesis 1:1, NKJV
Self-Imposed Misery. (Exodus 3:7-9, NKJV)
Sometimes we bring misery on ourselves. Sometimes it takes a taskmaster in our lives before we are willing to ask for help. Taskmaster: Master of Burdens – A person appointed by the enemy (Satan) and allowed by God to bring burden, toil, and great weariness.
The purpose of the taskmaster is to crush our spirit of pride and bring us to the point of misery mentally and emotionally that we will call out to God for a Miracle. Could it be that God is wanting to do a miracle in your life and is simply waiting on you to humble your spirit and call out on Him for help? The purpose of the misery
Pharaoh's Wrong Use of Misery: Wrong use of Misery and Miracles. (Exodus 12:30-31, NKJV)
After 10 plagues and the death of Pharaoh's firstborn, the misery caused Pharaoh to let the children of Israel go. God's purpose was accomplished but Pharaoh still did not turn his heart to the only true and living God. Pharaoh had suffered miserably through the loss of his firstborn child and still did not receive a miracle. Pharaoh wanted the blessings of God without turning to God and it won't happen. Don't be a Pharaoh, don't go through misery and still miss out on the miracle God has for you!
Complaining of a Miracle. (Exodus 14:10-16, NKJV)
God had just performed 10 plagues (10 visible miracles) which caused so much misery upon Pharaoh's life that it caused him to call Moses and tell him to let God's people go. Now Pharaoh has changed his mind. The children of Israel went from misery to a miracle back to misery. Too many people are going from misery to miracle back to misery again because they go back to rebellion and stubbornness.
Miracle of Moses. (Exodus 14:13, NKJV)
Moses obeyed God because he believed God. Moses stood up for the people because the people would not stand up for themselves. Thank God Moses did not allow the misery of the people to stop him from the Miracle of God.
The Miracle of Maturity. (Exodus 14:15, NKJV)
The miracle of maturity is allowing God to use what you have to do a Miracle. It's time for you to go forward and stop complaining about your past, stop complaining about your enemies, and stop saying why you can't go forward.
Stop complaining about what you don't have.