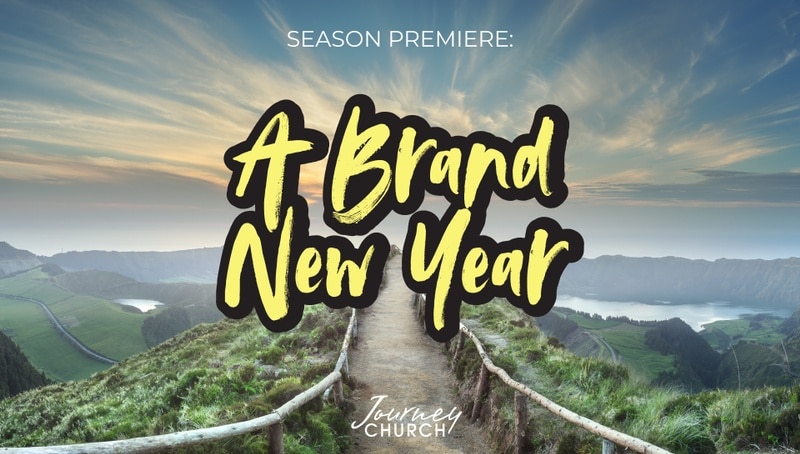 Season Premiere: A Brand New Year | Job
 Job 42:12, NKJV
What he lost. (Job 1:13-19, NKJV; Job 2:7-8, NKJV)
In one day, Job and his wife lost all their kids, their wealth, and then his health. Not only did Job and his wife suffer personal loss and financial loss, there was also the physical loss of Job's health.
What were some of the turning points from Job's worst year ever to the best year ever? (Job 2:9, NKJV; Job 1:1, NKJV: Psalm 50:15, NKJV; 2 Corinthians 1:3, NKJV)
A person with true integrity does not give up or quit when things are tough or at their worst. Job was a man of integrity before and after the tragedy.
When tragedy comes, God should be the first person we turn to and from. Whether you have been close to God or not, He still should be the first person we turn to. The difference in Job was that he was already in a close relationship with God.
The closer the relationship we have with God, at least three things happen:
The faster we turn to God. The faster we allow God to comfort us. The faster we begin to ask, "What can I learn and how can you use me?" instead of, "Why did you allow this?".
Job had an Eternal perspective. (Job 1:19-22, NKJV; Job 1:6-12, NKJV; 1 Peter 5:8: NKJV; Philippians 1:21, NKJV; 1 Corinthians 2:7-9, NKJV; Job 42:12, NKJV)
If you don't have and Eternal perspective when tragedy hits, it will be an even greater tragedy. There is no greater tragedy, grief, pain and sorrow than to try and go through tragedy without having an eternal perspective. Paul understood what it was like to have a heavenly perspective.
Important insights to remember:
Some things you will not understand until you get to Heaven. Bad things do happen to good people that we will never understand until we get to Heaven. There are things going on in Heaven that we don't understand here on earth. We must learn to have a heavenly perspective on life because no matter what, this life will not last.