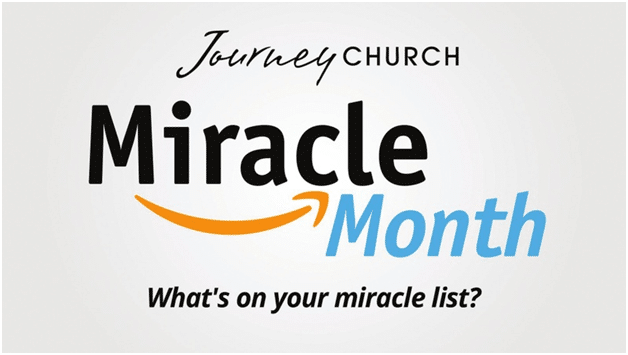 It's Never Too Late for a Miracle.
We need to be in the right place. (John 5:1-15, NKJV; Ephesians 3:20-21)
The multitudes knew where to go. The church needs to be a place where the sick and hurting know they can go. One of the most important things you can do is come to church with an attitude to anticipate or
The Spiritual Discipline of Anticipation.
Anticipation – a cousin to expectation, excitement, faith, and suspense.
Anticipation + Participation + Preparation = Expectations met.
We need to look to the right person. (John 5:5-6, NKJV)
Jesus sees our needs – Jesus sees our condition and knows how long we have been in that condition. Jesus is the right person to bring about a miracle. Jesus wants to know if you really want to change.
Three big questions to ask yourself today:
Do you need a miracle? Do you want a miracle? Do you want to change? Are you willing to do what it takes to have a miracle?
We see why most people don't experience a miracle. (John 5:7, NKJV)
This man was about to take himself out of the miracle instead of into one. Way too many people make excuses for why they cannot be happy. If you keep making excuses, you will live your life blaming others instead of moving forward and enjoying the life Jesus has for you.
You are to experience a miracle. (John 5:8-10, NKJV)
When Jesus does His part we still have to do our part. Believe, get up, and walk. We have to stop making excuses for the way we are living and start believing it, claiming it, and walking in it.