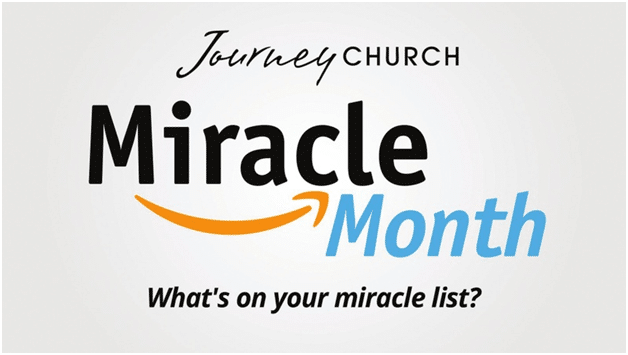 How Long is Too Long Before We Give Up Our Miracle?
When looking for a miracle, Jesus tells us Not to Lose Heart. (Luke 18:1-8, NKJV; Psalm 27:13-14, NKJV; Psalm 130:5, NKJV)
Hope is the confident expectation of a positive future in spite of your present circumstances.
We begin to lose hope, lose heart, and become discouraged when our hope and future is in what we or others can do instead of what God can and will do. Wait on the Lord, be encouraged, allow God to strengthen your heart. We wait for the Lord in His Word and have a confident expectation that the Lord's help is on the way.
Your Miracle does not depend upon the ungodly but God. (Luke 18:2, NKJV)
Shadrach, Meshach, and Abed-Nego were thrown into a fiery furnace by an ungodly king, yet God worked a great miracle because they did not burn.
Daniel was thrown into a lion's den, but the miracle was the lion's mouths were shut and Daniel influenced the ungodly king for the true King of Kings.
Many times, the reason God has you working in an ungodly environment is that He wants to do such a miracle in and through you that God will have to get the honor and glory.
Many Times, the Miracle Comes when we are Helpless and Hopeless. The widow. (Luke 18:3-5, NKJV; John 16:33, NKJV: Jeremiah 23:29, NKJV)
The Godly can and do influence the ungodly when God's ready to work a miracle in their heart. The widow's troubles troubled him because God's the God of all hearts, Godly, and ungodly.
God will avenge His own. We are miracles waiting to happen. (Luke 18:6-7, NKJV; Romans 12:19-21, NKJV)
The Lord has something He wants us to hear. He believes we will miss it if we don't stop and listen to what He's trying to teach us.
Avenge: take care of you – protect you – retaliate – payback.
It takes a miracle for us to obey God's Word where He can avenge us.
God will always do His part. (Luke 18:8, NKJV)
The only miracle God wants to do in your life is the one that's outside of the will of God. If God has not told you to stop praying, hoping, and believing, get excited every day that today might be the day.