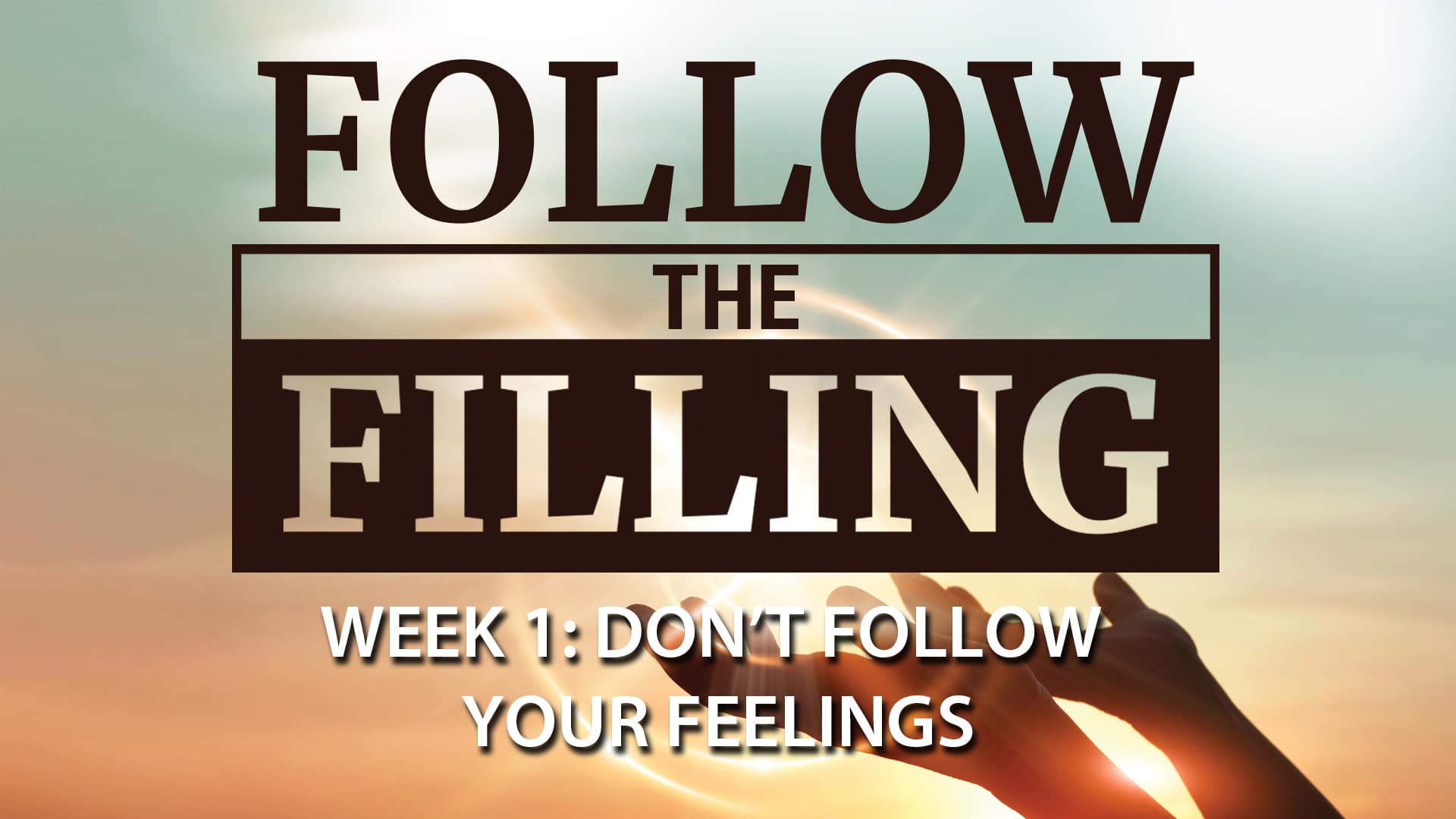 Don't Follow Your Feelings
Ephesians 5:18, NKJV; Romans 12:2, NKJV; John 16:33, NKJV
Commit to Follow the Filling
The greatest problem in the world today is people follow their feelings instead of the filling of the Holy Spirit. Following the Filling you would experience a peace that surpasses understanding in spite of your situation or circumstance. (Philippians 4:6-7, CEV; NKJV)
Fast and pray for 21 days asking God to fill you and be obedient to follow; In doing so Journey Church will experience God radically changing lives! Surrendered is to become preoccupied and completely dependent upon Christ which will reflect in our behavior.
What it looks like to go All In and Follow the Filling. (Acts 2:41-47, NKJV)
Surrender will bring the supernatural; we will be unstoppable and unbelievably united. Oneness brings unity. Selfishness is natural; unselfishness only comes by Following the Filling and it is supernatural. Generosity and tithing is the only thing that fights greed.
Begin praying God will move our hearts as to what He would have us give back on Miracle Sunday, November 2020! The new year is a time to commit to come to church more and get connected with a small group so that you grow and do life together! (Acts 2:46, CEV)
Are you ready to go All In, Follow the Filling, and experience the Favor of God?
Acts 2:41, NKJV; Psalm 18:28-30, NKJV; Proverbs 13:13, NKJV; Matthew 4:4, NKJV; Luke 11:28, NKJV; Hebrews 4:12, NKJV; Hebrews 6:5, NKJV