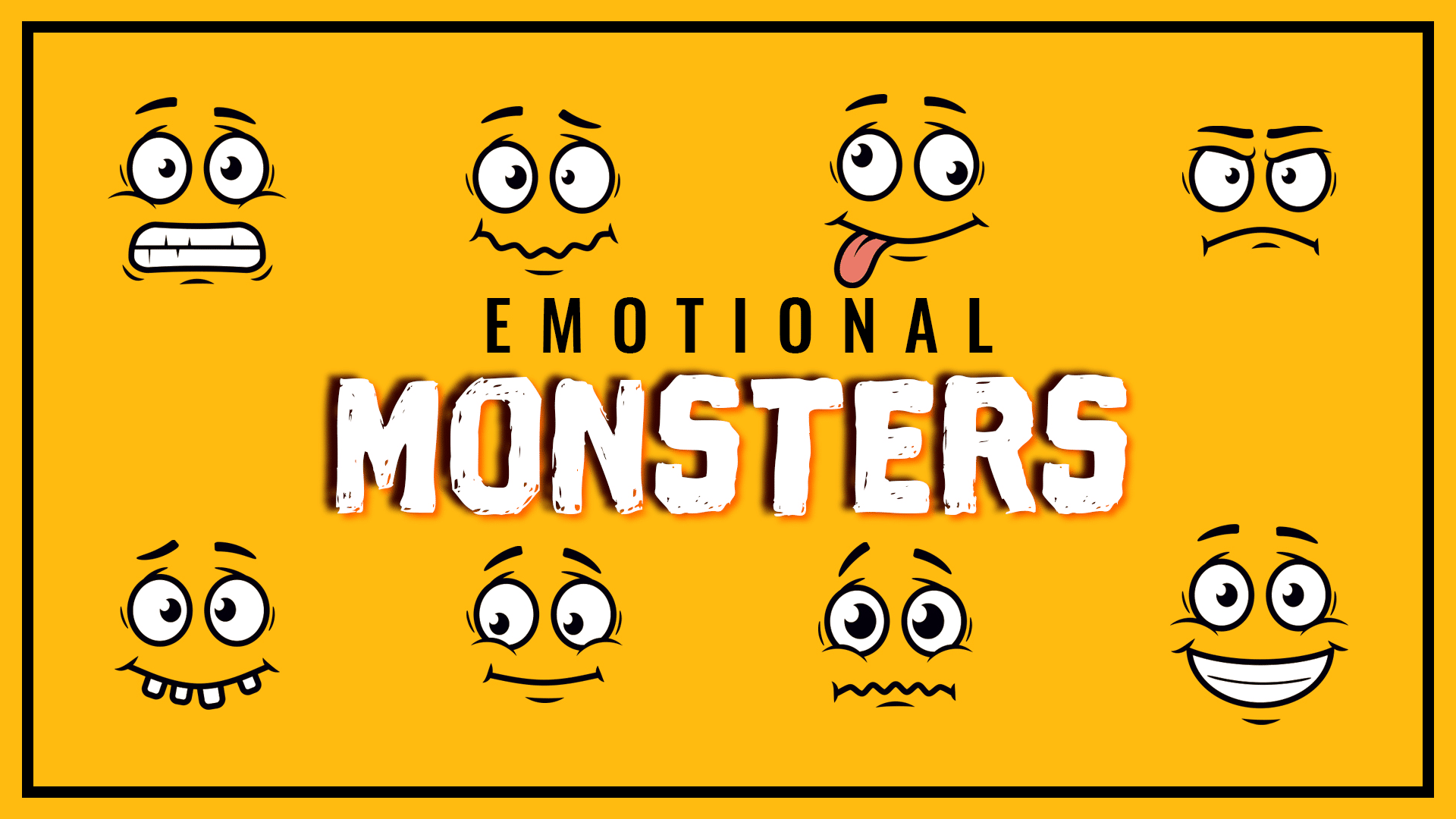 Three Ways to Take Control of the Emotional Monsters
Mark 6:52, CEV; Luke 21:14, NCV; Romans 1:21, NCV; Romans 8:5-6, NKJV
Own our emotions (2 Corinthians 10:3-6, NKJV)
Own and lead our Emotions or they will own and lead us. Never blame your emotions on our circumstances or other people. Learn to take control of your mind and emotions or they will control you. (Philippians 4:11, NKJV) True lasting happiness comes from being filled with the Spirit. (Galatians 5:22-23, NKJV; CEV)
Lead our emotions
Lead our emotions or they will lead us. Leading our emotions are very important in all relationships if we want healthy relationships. Excuses and blame are nothing more than self-justification for failure and not to move forward in life. Leading your emotions has a lot to do with self-awareness. If you are in a relationship with unhealthy emotions, but they express repeatedly they love you…they need the true definition of what love is. (1 Corinthians 13:4-8, NCV) We must be intentional about cultivating a positive emotion.
Mature our Emotions
Maturing your emotions is like continuing to learn to grow; you stop growing and learning you start dying. Prayer, wise counsel, and intentional efforts combined with selfless giving are keys that will help us mature our emotions. (Matthew 6:21, NKJV; Acts 20:35, KJV; Luke 6:38, NKJV)
Emotions we need to wisely learn to own, lead, and mature on a regular basis.
Anger–Continued anger out of control will cost you relationships.
We have to change the root if we want to change the fruit. The first step is to humbly ask for help. (James 4:10, NKJV; James5:16, NKJV) The second step is to understand some truths about anger. Angerartificially makes us feel in control when we are really out of control. Anger falsely helps us feel powerful when we feel powerless.
Anger is a secondary emotion that comes as a result of hurt, frustration, or insecurity. Hurt = real or perceived unmet needs.
Tool #1–Attack the issue, not the person.
Tool #2–Learn how to communicate needs.
Frustration–Real or perceived unmet expectations.
Most frustration leads to anger, that anger can be explosive or internalized and very dangerous over time.
Tool #1–Learn to communicate your needs or expectations.
Unexplained expectations are not fair expectations.
Tool #2–Use the word"I desire vs I demand."
Insecurity–Real or perceived attacks on my worth.
Tool #1–Ask yourself "why am I feeling threatened?"
Tool #2–We have to get our insecurity and worth from Who we are in Christ not others.