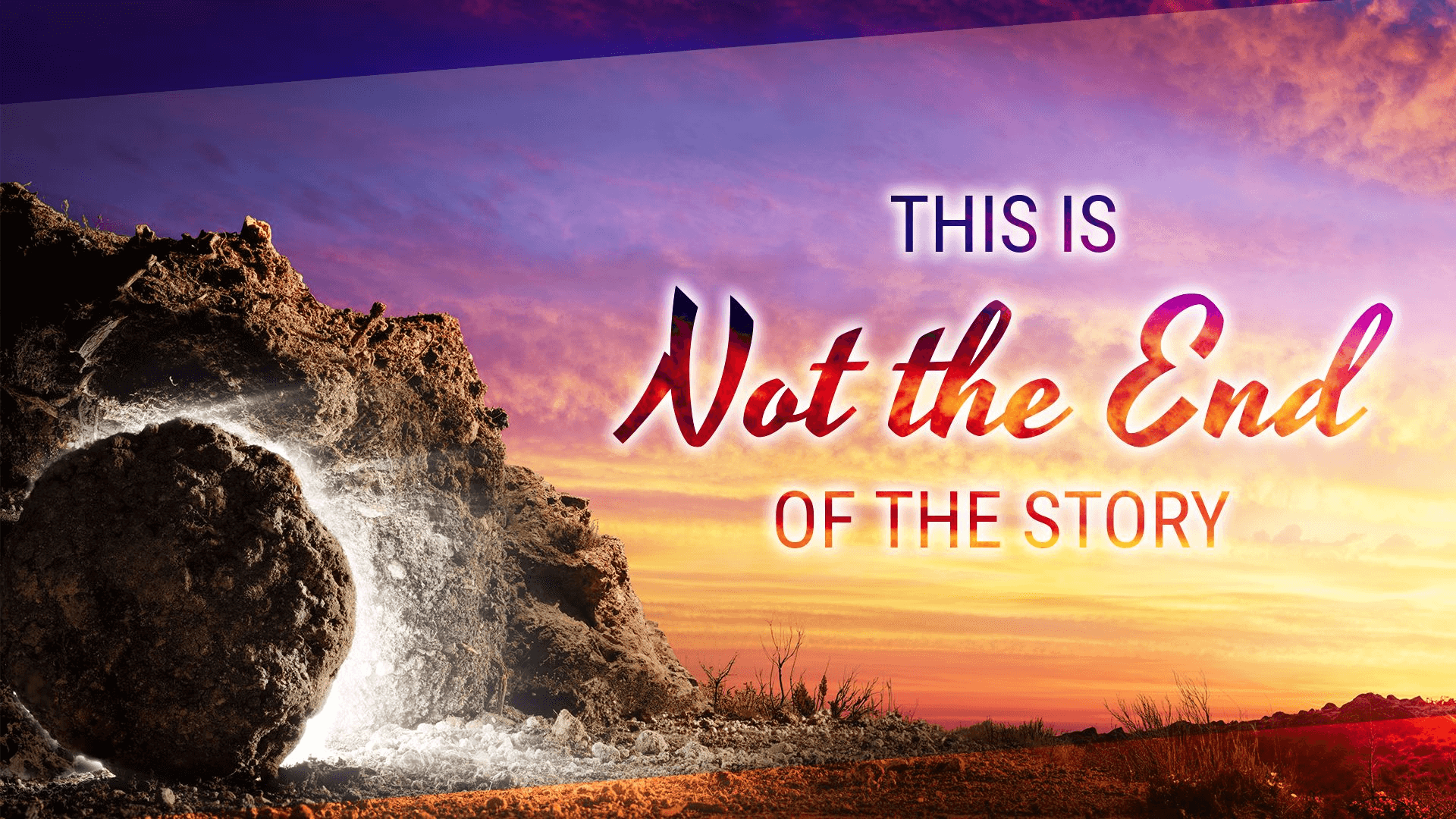 Forsaken But Not Forgotten
This Is Not The End To The Story
John 20:1-18, NKJV

Darkness to Light
When Jesus hung on the cross in the sixth hour darkness covered the whole land; when Mary came to the tomb it was still dark. We will face times that look dark, but Jesus overcame darkness and became the light for us. 
Let this be a reminder that darkness and the devil have been defeated and we have the light (Jesus is with us, in us, and for us)
The devil and darkness have to leave, they have been defeated, disarmed, their works destroyed, and He will soon be dispatched to Hell. (1 John 3:8, NKJV)
Don't miss the Promise.
You may feel your life is in darkness, but it is only temporary it is not the end of the story. Jesus is risen, He has overcome death.
His spirit lives in us to give us the power to have comfort, freedom, and joy. During times of uncertainty run to Jesus, He will save us and cause our faith to overcome our fear. (Matthew 14:26-29, NKJV)
Promises to cling to.
Jesus is greater than any storm we will ever face. If we call on Him, He will come, He will make our faith greater than our faith.  If we keep our eyes on Jesus during the we can do the impossible.
He wants to calm the storm in our life so that we will worship Him and not the storm. (Matthew 11:28, NKJV)
God has something greater.
When we get to where we are going and don't find what we thought we wanted, it is simply because God has something much greater for us. (Ephesians 3:20, NKJV)
They saw an empty tomb, God wanted them to see a risen Savior that defeated death and the devil. 
They saw emptiness and hopelessness, God wanted them to see Joy (fullness) and hopefulness.
Hope is the confident expectation of a positive future in spite of our present circumstances.  
This virus is nothing more than a picture of the empty tomb and Jesus is about to show us His power and presence in a supernatural way. 
Don't miss the miracle.
Jesus is with us, in us, and for us.
be prepared to share the resurrection power living in us. (Romans 8:31-33, NKJV)