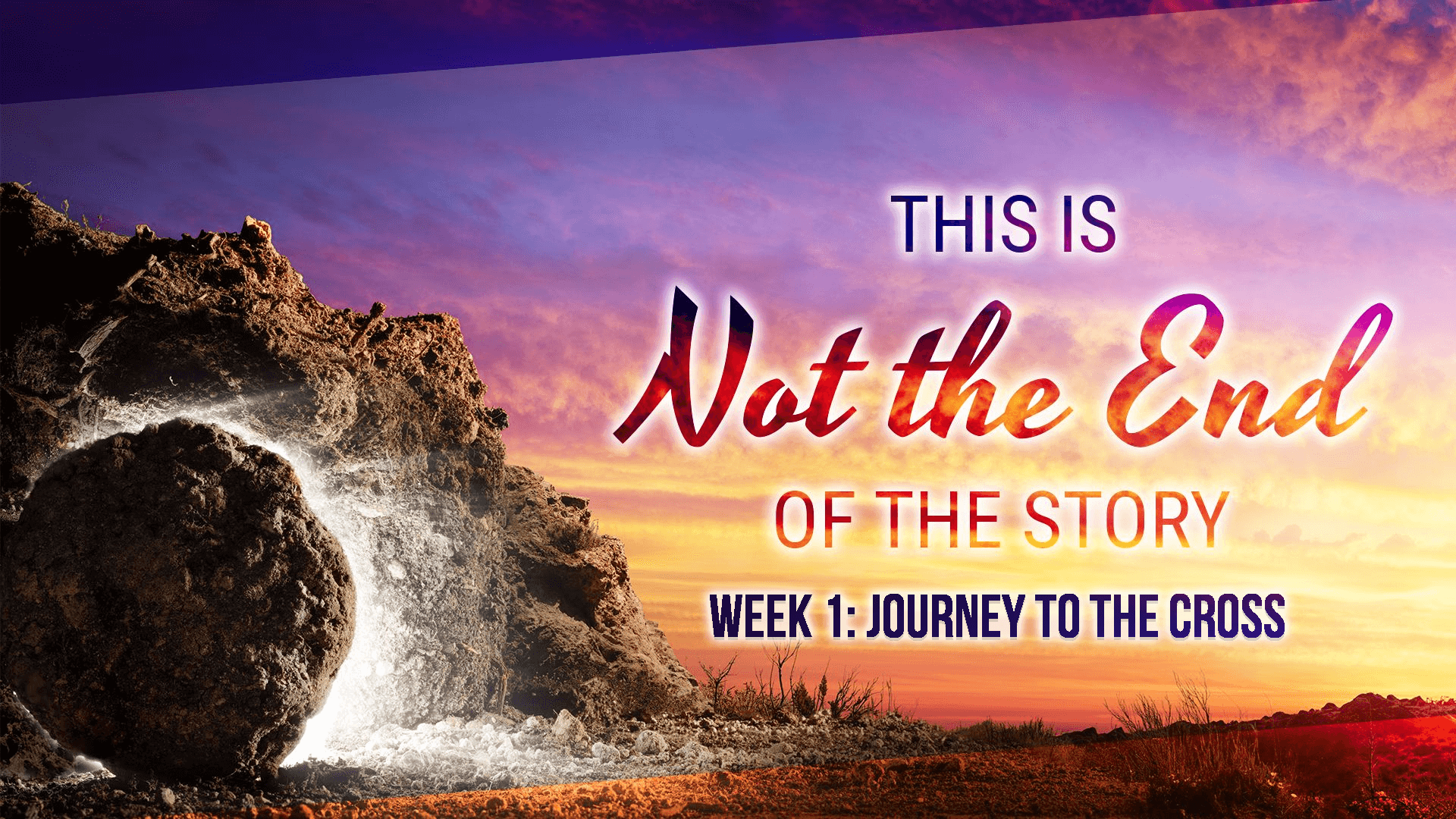 Journey to the Cross
Before the Resurrection, there was the Crucifixion
Before a great victory there is almost always great battles, disappointments, and even situations that look impossible. Not allowing the Holy Spirit to teach us we will give up right before the victory. God allows crazy in our life to build character. When we drive ourselves crazy God is teaching us to trust Him. When others drive us crazy God is teaching us patience.
In this world, we will have tribulation, but we are to allow the Holy Spirit to remind us we have peace and victory through Jesus. (Mark 10:32-34, NKJV; John 16:33, NKJV) Don't live in tribulations, look for the triumph/victory in them.
Jesus predicts His death, but also His resurrection.
Jesus knows and understands what we are going through physically, emotionally, and spiritually. Jesus wants to help us, be with us, and comfort us in whatever we are going through. (Hebrews 4:14-16, TLB) Death and evil could not hold or defeat Jesus, and when we get saved Jesus lives in us and the devil and death cannot defeat us. (1 John 3:8, NKJV; 1 John 3:8, NKJV; 1 John 4:4, NKJV; 1 Corinthians 15: 54-57, NKJV)
Jesus riding into town on a donkey was teaching us how to have victory today. (Mark 11:1-9, NKJV)
Don't put your faith in man, but in the power of God. (1 Corinthians 2:5, NKJV) In riding in on a donkey Jesus is showing them the kind of King He is. (Zechariah 9:9, NKJV) Jesus is a humble Savior and His Kingdom is about humility, peace, and service. Today we have victory and power through humility not haughtiness, meekness not muscle. (James 4:6, NKJV; James 4:10, NKJV; Philippians 2:3, NKJV) Humility is not thinking less of yourself; it is thinking of yourself less. Humility is not putting yourself down; it is building others up. Humility is not denying your strengths; it's being honest about your weaknesses.