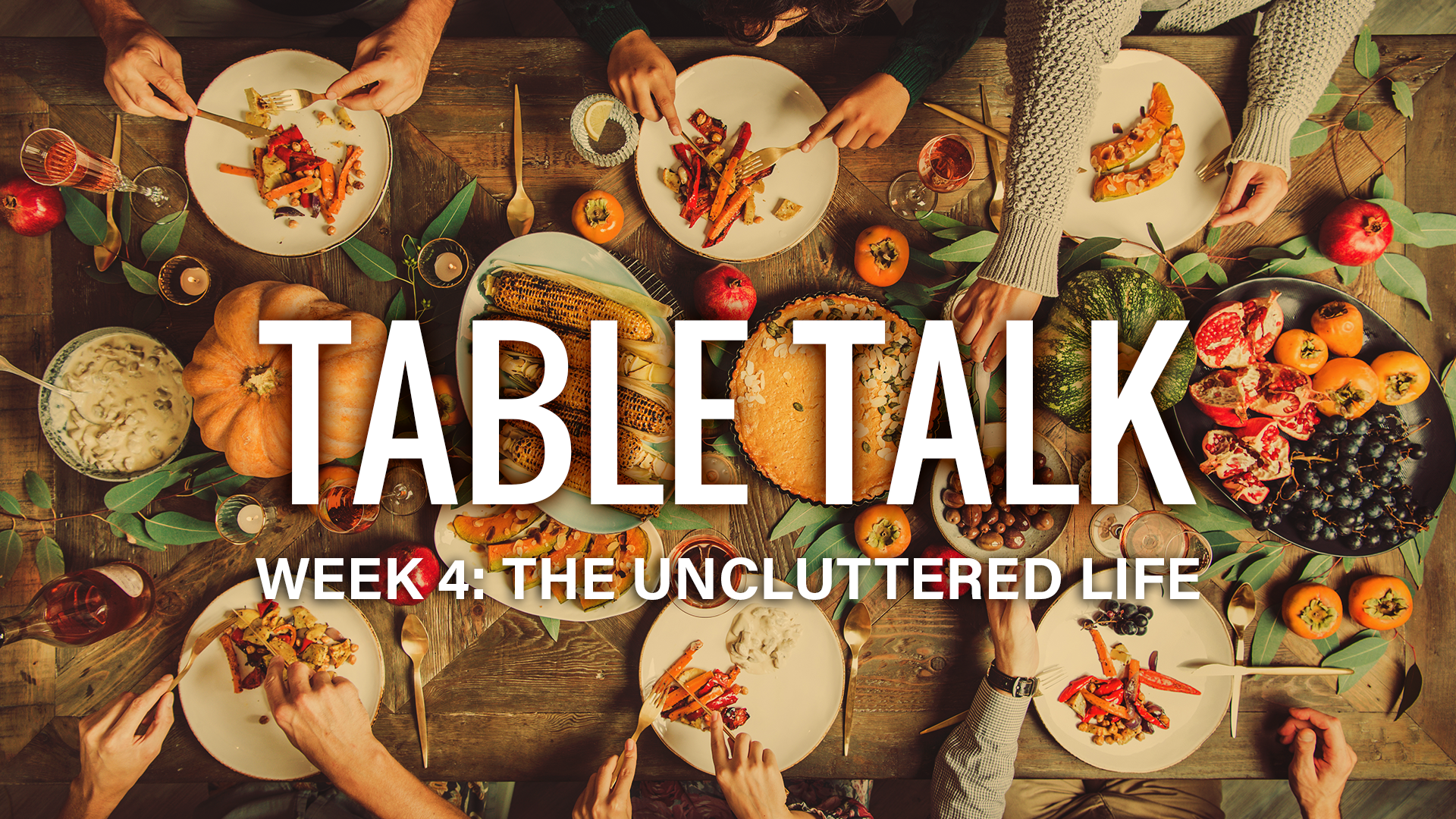 Table Talk | Week 4 The uncluttered Life
The key to uncluttered life lies in Sundays.
Sunday is a day to unclutter and recharge. The key to having a great Sunday is YOU. Unclutter your Sunday schedule. Allow Sunday to be the best day of the week by dedicating it to God, rest, and family.
Get something great out of church; invest something great into church. A better life has to do with a God-ordained rhythm. Learn to release after stress.
God created the Sabbath for a day to release.
Come to church, worship God, serve God, then spend the rest of the day resting and releasing. If you want to get the most out of life, make sure God is in your life. (Psalm 127:1-2, NKJV)
Practice work, release and rest. (Exodus 16:29-30, NCV) Mercy is greater than the law. (Matthew 12;10-14, NKJV) You can't be made whole without a time to release and be restored.
Learn to be successful.
Come to church, listen to the sermon, read your bible, apply His Word and learn to live a long and prosperous life. (Joshua 1:8, NKJV; Deuteronomy 5:33, NKJV; Deuteronomy 6:2, TLB
Sunday a special day and special place.
Walk into church a mess and walk out a miracle. Sundays are a day set apart for worship; a place where God is going to speak and do a great work. (Acts 7:33, TLB; Exodus 3:2-5, NKJV; Isaiah 58:13-14, TLB)