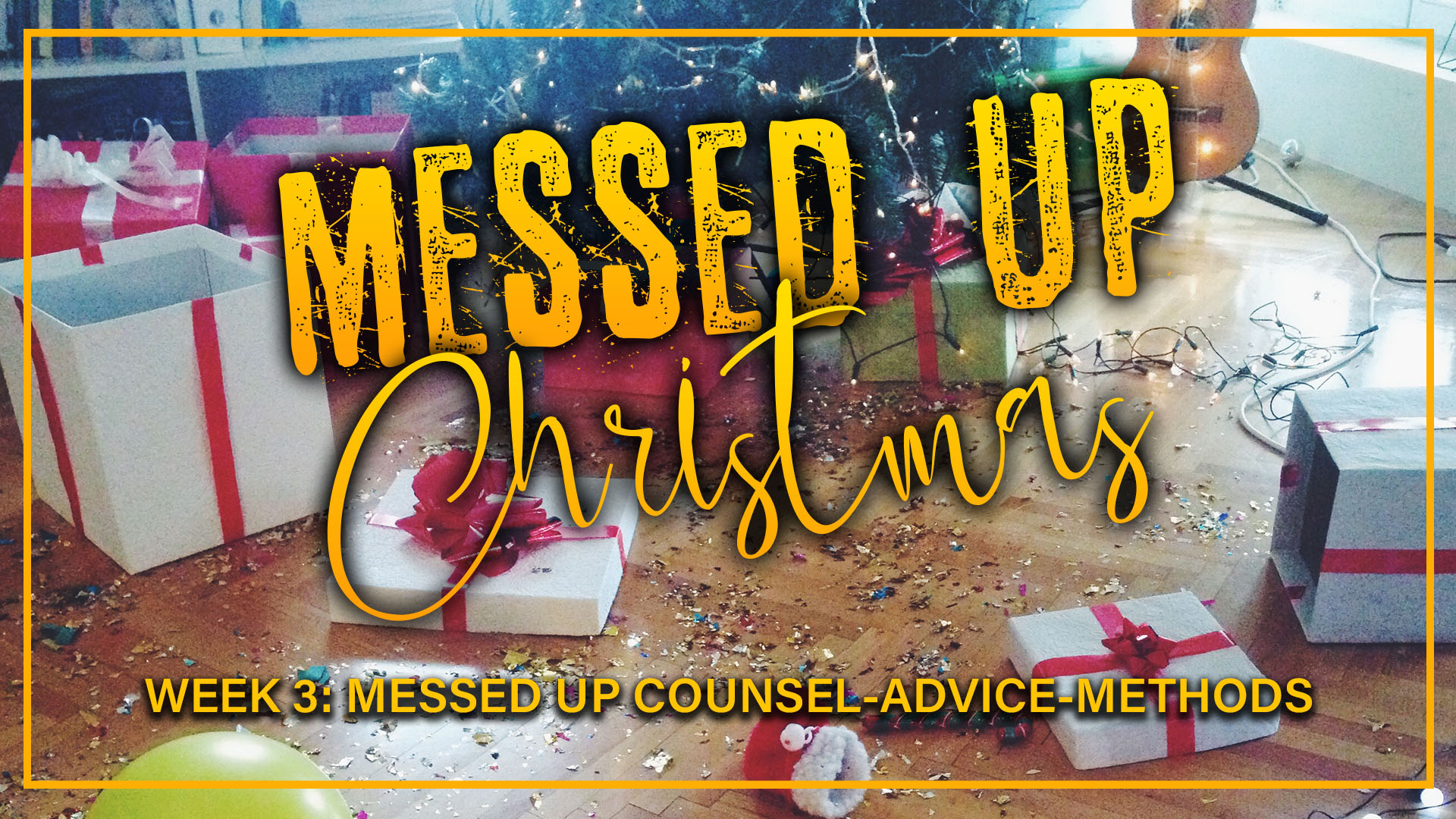 Messed Up Counsel-Advice-Methods
The Dangerous Results of Wrong Counsel (Matthew 2:16-18, NKJV)
When getting advice, get it from someone who has wisdom not just their opinion. (Proverbs 4:7, NKJV)
The Innocence Behind the Wrong Counsel (Matthew 2:1-12, NKJV)
As a child of the King we have the Holy Spirit living in us guiding and directing us, which will always match up with God's Word. (John 14:26, NKJV) Be very careful who you go to for advice and counsel even if they are supposedly religious. There are deceiving counsel and spirits that know God's Word, will give you advice, but it's not for the right reason. (2 Peter 2:2-3, NCV)
Insights on going to the wrong counsel:
Never underestimate the price it might cost you from going to the wrong counsel. Counsel you receive always needs to match up with God's Word, and have your best interest in mind not theirs. There are evil counsels that will give you some of the right advice, but for the wrong reasons. (2 Timothy 3:13, NKJV; James 1:22, NKJV)
God Can and Will Take Little Things and Turn Them into Great Things.
Does not matter where you came from, what you have or don't have, God can use you and do great and mighty things. Jesus went from stable to King of Kings in Heaven. (Zechariah 4:10, TLB)
Don't Always Believe What People Tell You Even if They are in Power. (King) (Matthew 10:16, NKJV)
What the enemy means for our harm, God will turn it around for our good and protection. The Holy Spirit will never leave you even if you make wrong decisions. (Hebrews 13:5-6, NKJV; Hebrews 4:12, NKJV)
God Still Turned the Mess into a Miracle.
If you have never experienced the miracle birth in your life, you can accept Jesus as your Savior and the Miracle Birth. Jesus can still take what looks like the worse situation and circumstance and turn them into good. (Genesis 50:20, NKJV; Romans 8:28, NKJV) God wants to take your bad decisions and forgive you and make your heart right. (Hebrews 4:12, NKJV; Proverbs 28:13, NKJV)