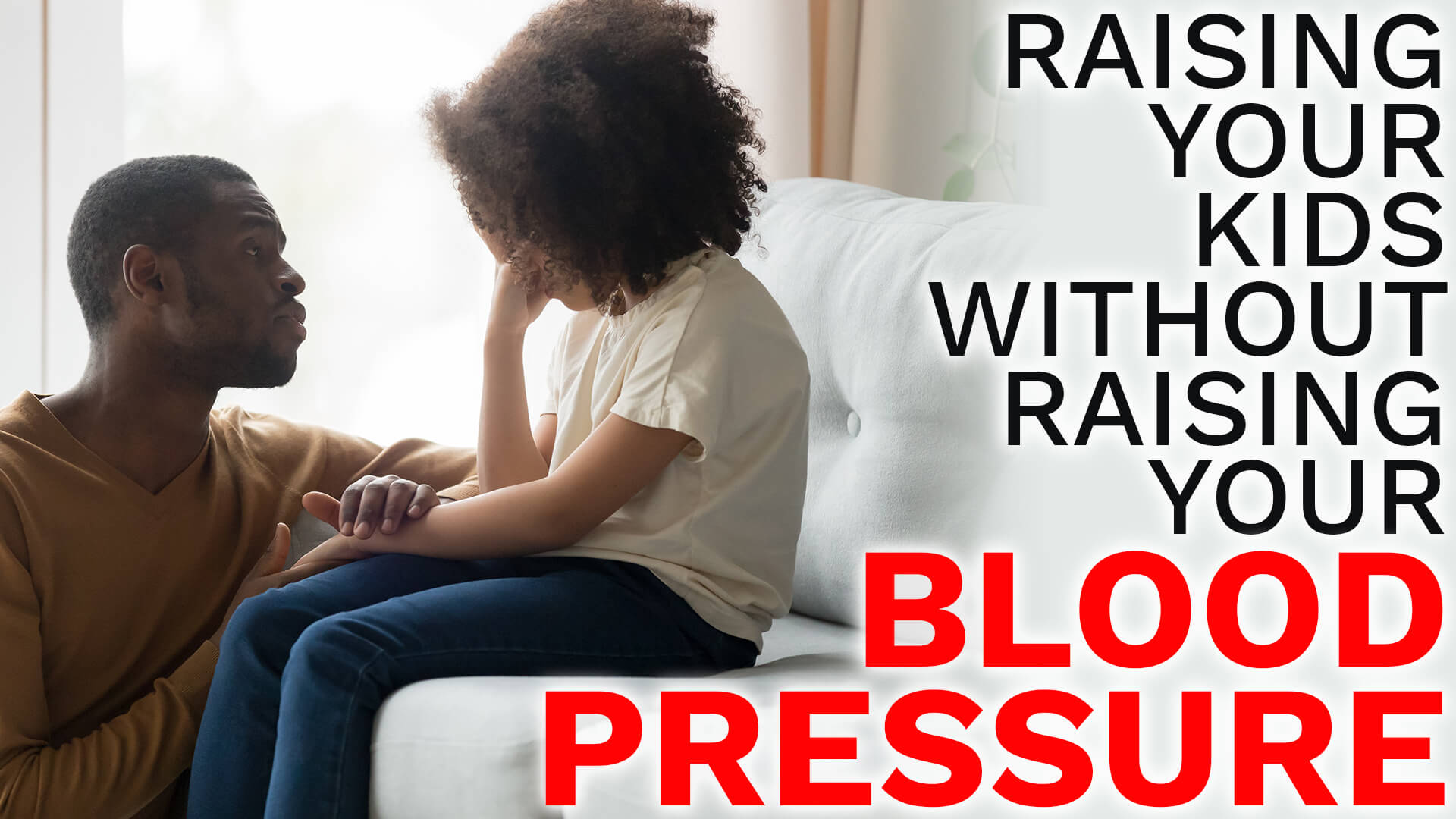 How To Raise Kids Without Raising Your Blood Pressure

Proverbs 4:7, NKJV 
Insights on __________________.
Without understanding, we can't enjoy anything. We must understand the difference between __________ and ______________.
Punishment – inflicts a penalty for the past out of anger; results in fear, guilt, and anger.
Discipline – promotes growth for the future; results in love and security.
Simply notice your child's reaction to see how you are doing. (1 John 4:18, NRSV; Ephesians 6:4, TLB) We must understand each child's ___________. (Psalm 103:13-14, NLT2) We need to study our kids to understand them. (Proverbs 24:3, GNT) We must discover their potential abilities and encourage them in that direction. (Proverbs 22:6, NKJV)
Things every child needs to be __________________.
________: to be loved and give love; Our #1 purpose is "Be loved by God"; Accept His Love. (1 John 3:1, AMP; John 3:16, NKJV)
To show love and teach our children to love we must to understand love is more an action than simply an emotion.
_________: Shows love. (Psalm 145:9, NLT2) Everyone in the family hug and even kiss.
__________: (Psalm 145:14, CEV)
Everyone falls, we need to be there to help lift them up.
__________: Time (Shows the most love) (1 Corinthians 13:8, CEV)
The truth about love is it needs to be received, but it also needs to be given.
___________: Show them respect and teach them to show respect. (Philippians 2:3; 1 Corinthians 13:5, NCV; Romans 13:1-2, CEV; Ephesians 6:4a, TLB
Spirit Commitment: We need to have a strong spiritual commitment to be able to teach our children to have a strong spiritual commitment.
Read the Word, Be in Church, be in small groups, have your children at church and in small groups.
Independent or Dependent
Grow to the point they are no longer dependent upon you or anyone else but God.
Competent or Godly Confidence
Know who they are in Christ.
Consistent & Faithful
My yes be yes and my no be no. (Psalm 145:13, NCV; Matthew 5:37, NKJV)
One of the #1 causes of rebellion in children is parents telling them they are going to do something and not do it.
______________: Philippians 4:11-13
Covetousness
Focusing on all you don't have. Hidden sin most don't know they have and few confess it and admit it.
Contentment
Focusing on all you do have. Open, refreshing, and satisfying. Learned by practicing and repeating out loud.