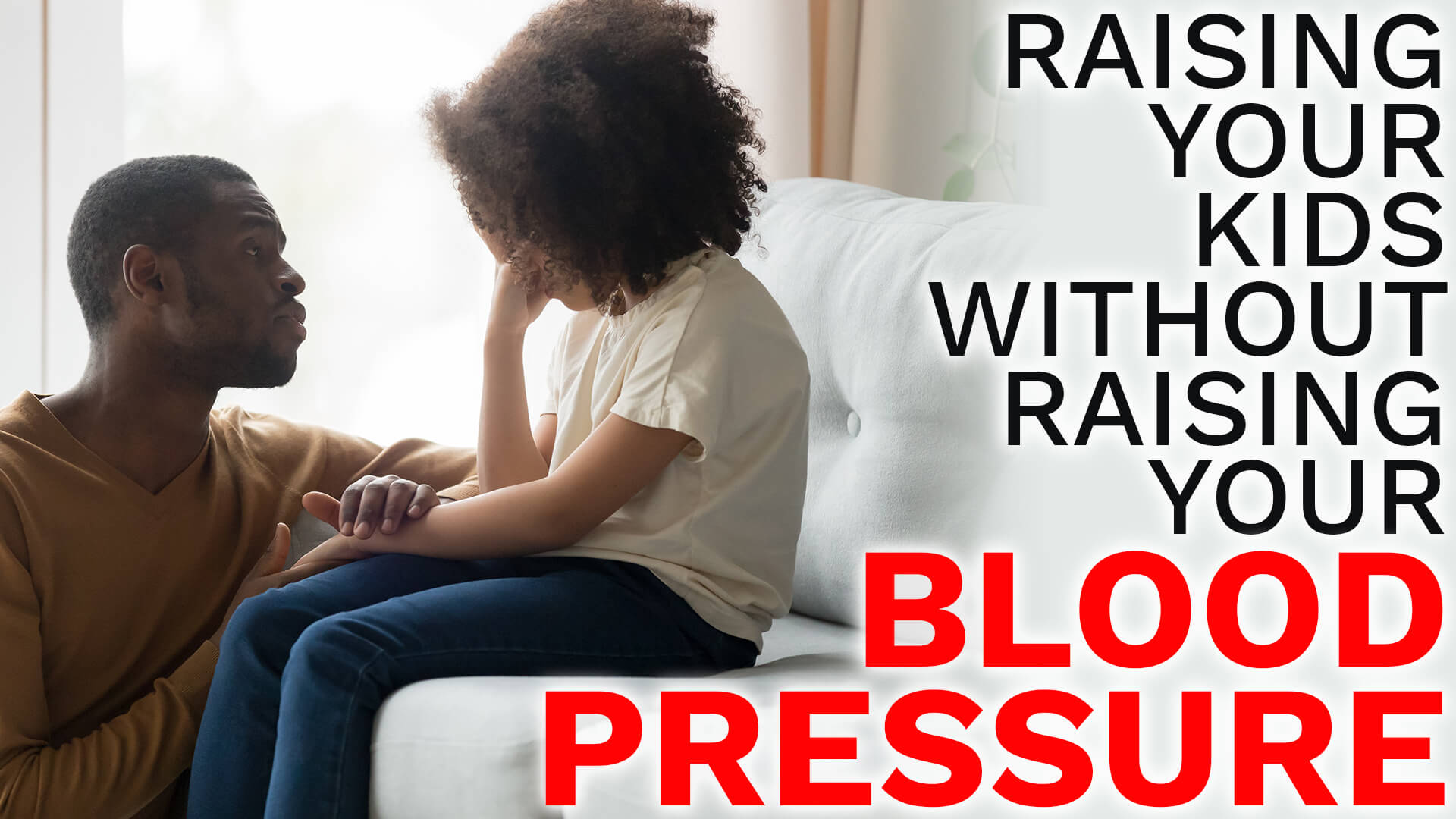 How To Raise Kids Without Raising Your Blood Pressure

Develop the courage to change you, before you try to change them. (1 Timothy 4:16, NRSV)
Develop the pain of discipline to change or you will live with the pain of regret. True and lasting change can only come from inside out, not outside in. Every issue you deal with is a heart problem. (Proverbs 4:23, NKJV; Ecclesiastes 8:1, NCV)
Develop the courage to be the right friend.
The real truth is we need more people with the courage to spend the time it takes to develop the right kind of friend. (Proverbs 18:24, NKJV; Hebrews 13:5-6, NKJV) First Jesus needs to be your friend that sticks closer than a brother who will never leave you or forsake you.
Until Jesus becomes your total source of meeting all your needs and everyone else is a conduit God uses you will only try to use those people to meet your needs. You need to show yourself friendly to have friends. (Proverbs 18:24, NKJV)
It cannot be all about you. (1 Corinthians 10:13, NKJV; Philippians 2:3) Humility is not thinking less of yourself; humility is thinking of yourself less. Humility is not putting yourself down; Humility is building other people up. Humility is not denying your strengths; it's being honest about your weaknesses.
You need to be trusted. (Proverbs 11:13, NCV) Grow to the point you can be open and honest. (Proverbs 27:5-6, NCV) Help each other grow. (Proverbs 27:17, CEV) You have to be consistent/loyal. (Proverbs 17:17, NKVJ; Psalm 145:17, NCV; Proverbs 18:24, NCV)
A friend that will last; Characteristics of a true friend. (John 15:15-17, NLT2)
He is committed to you. (Death of the cross) He accepts you and forgives you. He wants to bring out the best in you. He rejoices in your successes! He will always be there when you need Him. He can always be counted on for help rather than judgment. He sacrificed for you. (Revelation 3:20, NKVJ)