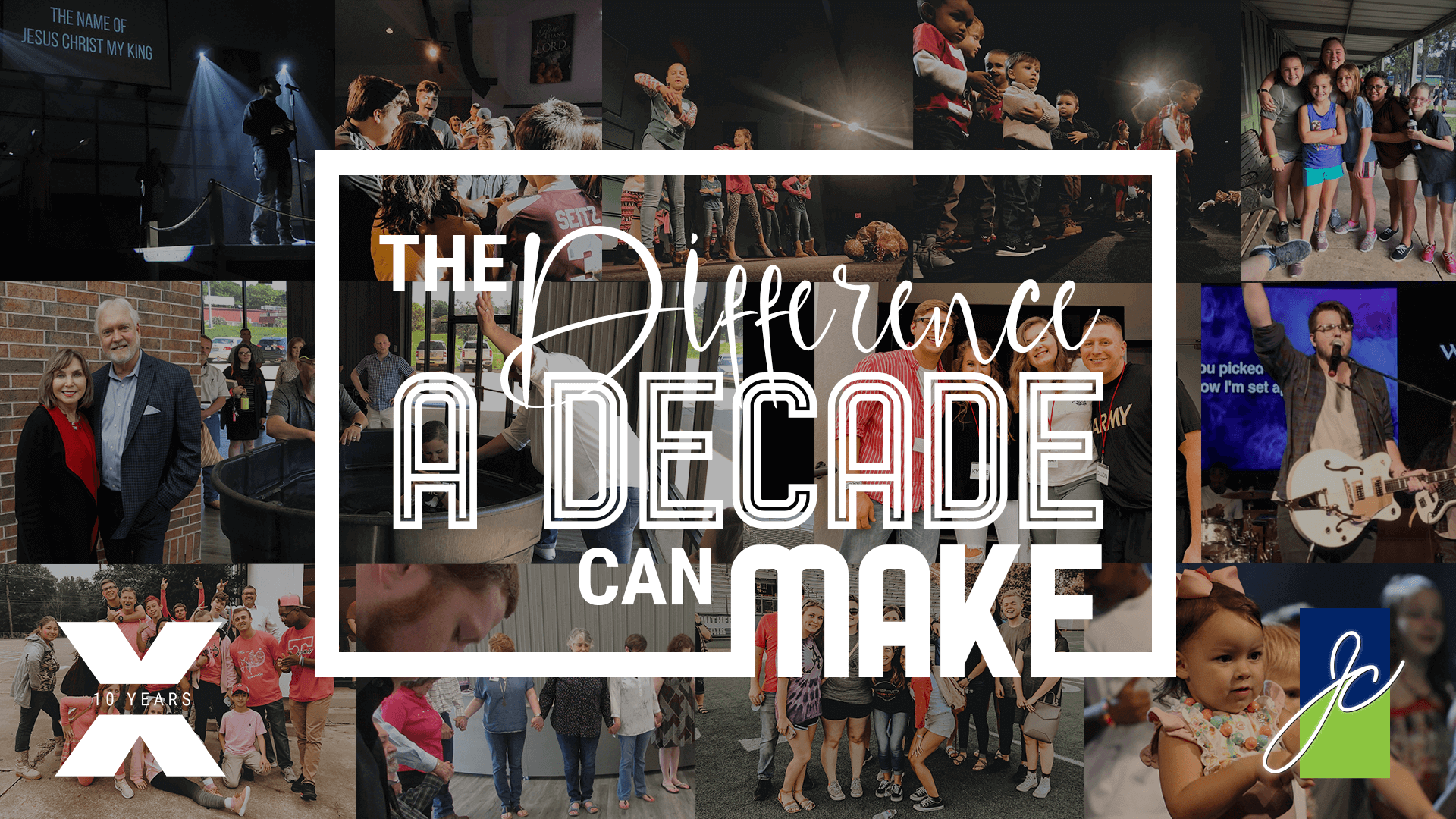 The Difference a Decade Can Make
How to be Spiritually Blessed in Every Area of Your Life

Ephesians 1:3, NKJV
We have to know where we have come from, where we are, and where we want to go.
We don't live in our past we learn from it. Depending on where you are today will determine whether you need to change or learn how you are doing financially, emotionally, and physically. (2 Corinthians 4:16, NCV; Proverbs 4:23, NKJV)
Transformation is a Lifetime Process until we step into Heaven. Your purpose is to be loved and blessed by God. (Ecclesiastes 3:1, NKJV) Fellowship is the result of us allowing God to love us and we love Him back. (1 John 3:1, AMP; 2 Corinthians 5:14, MSG)
What does it mean to be blessed?
The words we speak greatly determine the blessings we receive. (Proverbs 18:21, NKJV; Psalm 107:20, NKJV) When God blesses us, He takes what we have and multiplies it and makes it sufficient to meet all our needs and then some. (Matthew 14:19-21, NKJV) A universal principle: Whatever a man sows, that he will also reap. (Galatians 6:7, NKJV)
God's blessings are not based on the resources available; it is based on His power, His Word, His Principle, our Trust (Faith), and our obedience to Him. God's Word obeyed and applied is always, always more powerful than our problems.
To be Spiritually Blessed in every area of our life 'Christ has to be the center of our life.' (Ephesians 1:3, NKJV; Colossians 1:16, MSG; Matthew 6:33-34, NKJV)
This is a great time to make decisions on what you want the rest of your life to be; Christ must be the center to be BLESSED!