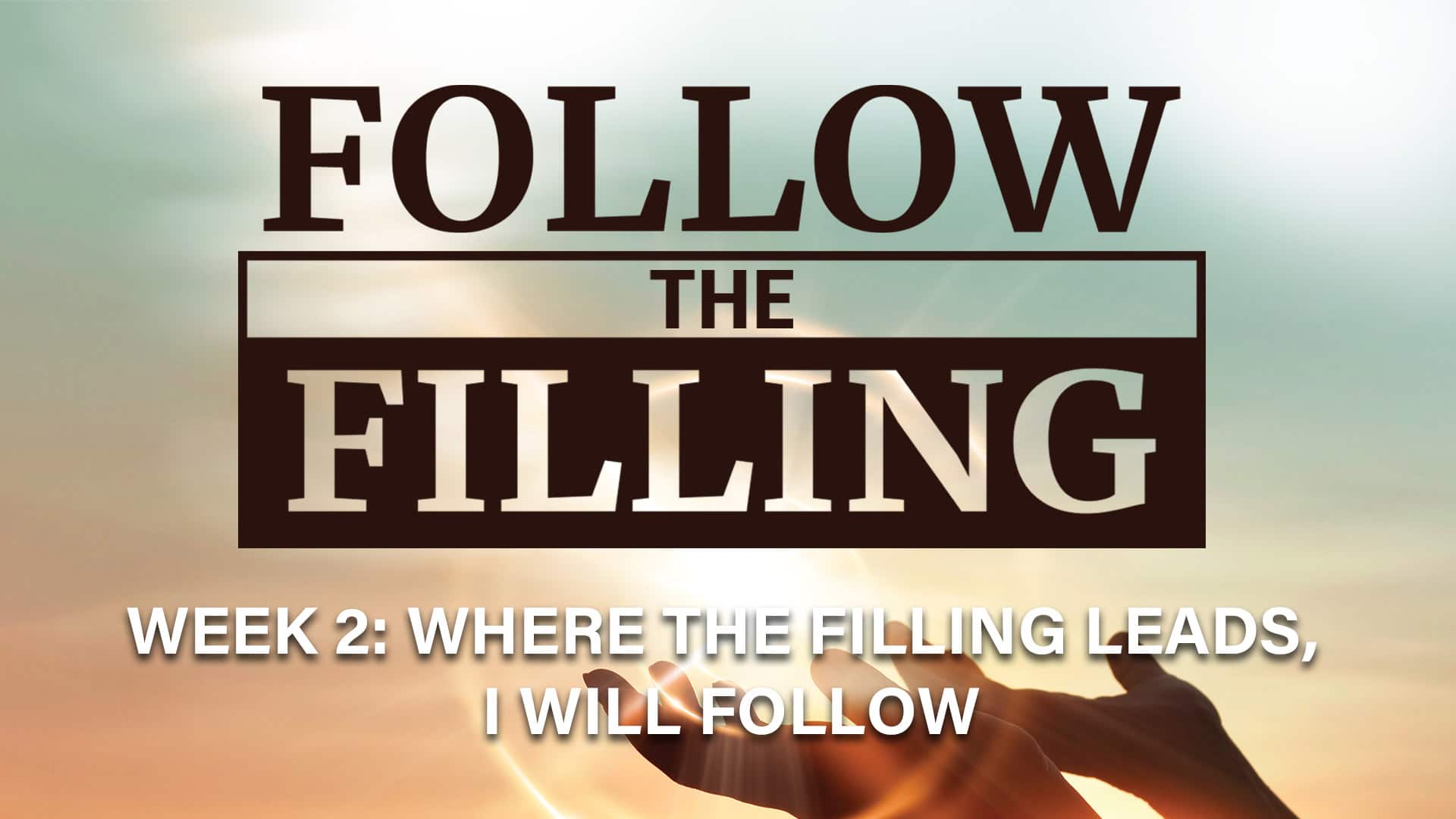 Where The Spirit Leads, I Will Follow
Follow The Filling
Ephesians 5:18, NKJV; Romans 12:2, NKJV; John 16:33, NKJV 
Reasons we are not experiencing God's Favor. (Luke 4:18-19, NKJV; Luke 4:19, CEV; TLB; NRSV)
We have not allowed God to heal our broken heart. (Luke 4:18, NKJV)
God loved us enough to forgive us before we ever asked, and when we do ask, He forgets it like we had never sinned. Look to God to heal your hurts and broken heart. Worship is the weapon of our warfare. (Revelation 1:1, NKJV; Revelation 1:5-9, NKJV; Revelation 1:17-18, NKJV)
Worshipping Jesus is our weapon and brings victory to any and every situation. Jesus is REAL and He is bigger than any hurt or problem we face.
We might be here and captive. (Luke 4:18-19, NKJV)
Captive – prisoner of war.
Liberty – freed – forgiven.
We might be here and blind. (Luke 4:18b, NKJV)
Spiritually blind to the power and presence of God in your life and what He can and will do!
We might need to be liberated from your oppression. (Luke 4:18, NKJV; Luke 4:18, AMP)
God does not want us to live depressed and oppressed. (Matthew 11:28, NKJV)
God wants us to claim and proclaim 2020 is going to be our BEST YEAR EVER! (Luke 4:19, NKJV; CEV; Luke 4:19, TLB; NRSV)