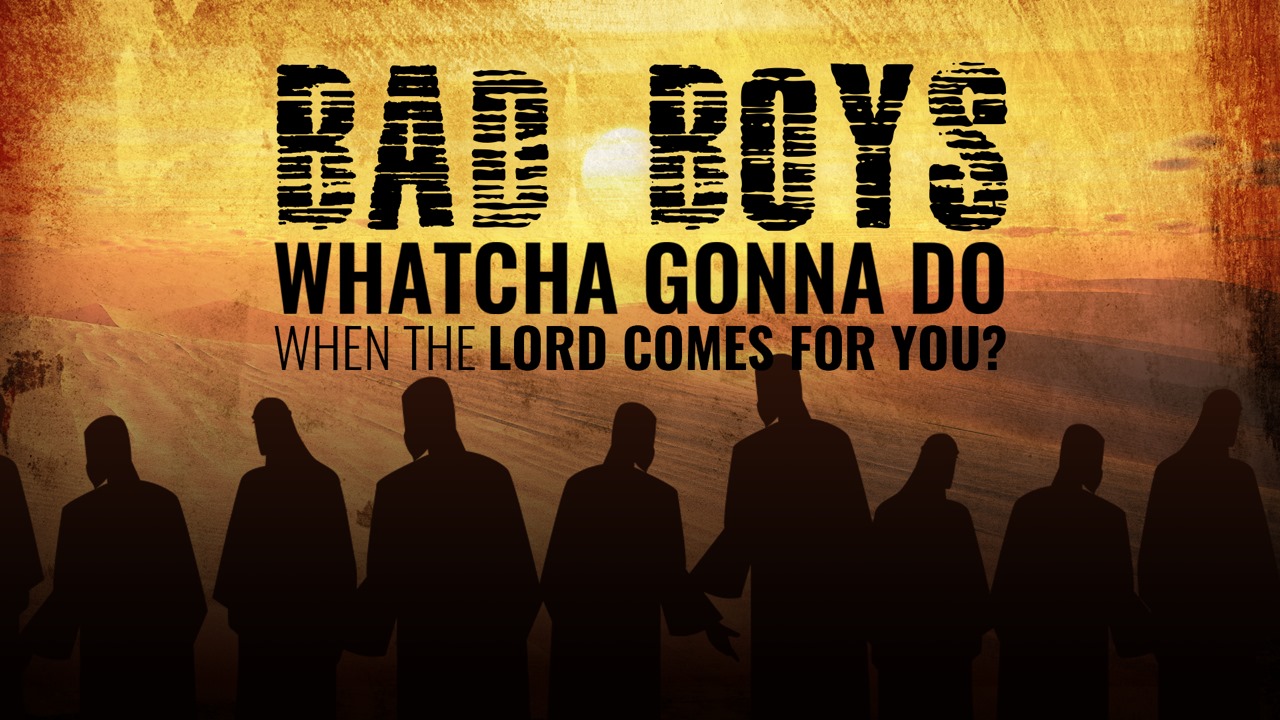 Bad Boys, Bad Boys What You Gonna Do When The Lord Comes For You Father Abraham
Abraham answered God's call and so should we. (Genesis 12:1-5, NKJV)
When God calls us, it is usually from the comfortable to the uncomfortable, from the normal to the abnormal. Every Journey Church member is a minister; you have a ministry and you need to answer the call.
Answering the call brings great blessings.
When we answer God's call, He blesses us so that we can be a blessing. Enjoy your calling but understand there will be those who try to stop you; Allow God to defend you!
Your calling may come when your young or old, but it will come
If you are not dead, God is not done.b.When God calls you, He is asking you for your heart and possessions, so He can use you!
With blessing come great temptations: Abram the bad boy. (Genesis 12:10-13, NKJV)
It is much easier to live our faith out when we are being blessed than it is when we are being tested.
Many times, even when we are bad God is good.(Genesis 12:14-20,CEV)
God made Abram a promise and kept His promise even though Abram did not keep his part. We need to learn to trust God even when it looks like it is not to our personal benefit. God is good even when we are not. If God gave us what we deserve we would not be here and going to heaven.
Our mistakes do not keep us from being called and used, it might just prolong them. (Genesis 17:1-7, NKJV)
God has a ministry for every member. If you can't walk, you can pray; if you can't come to church you can watch online and tithe online.c.Having a covenant with God, we get all He has, and He gets all we have; We definitely get the best deal.
Good BAD BOYS can do bad boy things. (Genesis 16:1-6, CEV)
Even when we are wrong, God is right. God gives us freedom of choice, but not freedom of consequences of our choices. (Genesis 16:10, 12, CEV)
Abraham the good bad boy. (Genesis 21:1-3, CEV)
God will always keep His promises