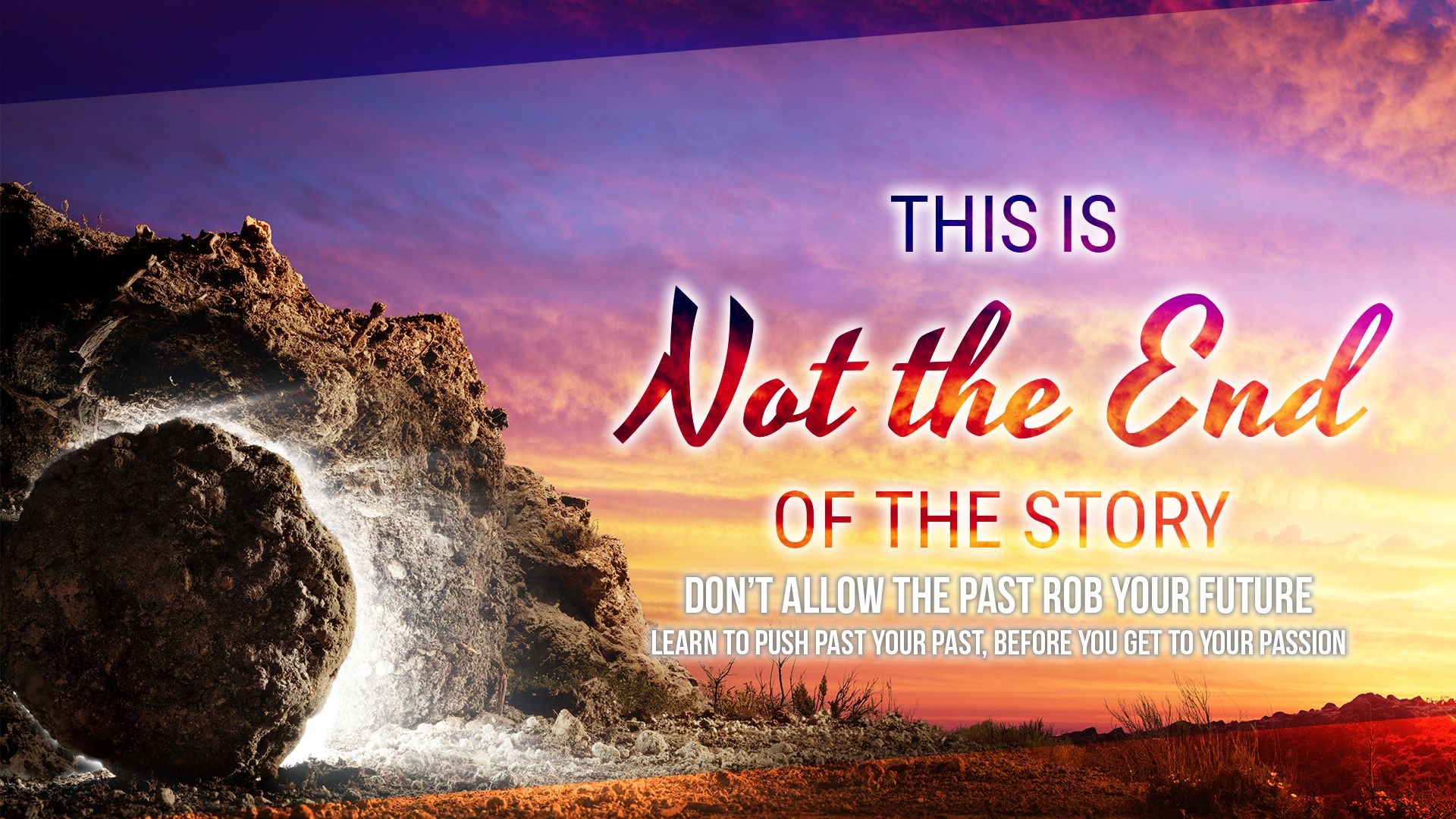 Don't Allow the Past Rob Your Future, Learn to Push Past Your Past, Before You Get to Your Passion
This Is Not The End To The Story
1 Timothy 1:15-16, NCV; 2 Corinthians 12:9, NKJV; 2 Corinthians 12:10, NKJV
Peter living in the past. (John 21:1-3, NKJV)
Peter returned to his old lifestyle; Jesus called him to be a fisherman of men. When we are not doing what God has called us to do, we will feel unfulfilled; we are passive. Not fulfilling God's purpose and plan for your life, you will come up empty every time.
Jesus is in the present. (John 21:4-6, NKJV)
When you are running from Jesus you don't even realize He is right there with you. Jesus is with us and wants a new exciting relationship with us in spite of our past. One of the ways Jesus often gets our attention is through our finances.
The truth our income does not depend on the economy, virus, job, or where you work as much as it depends on WHO you are working for. Hearing and obeying Jesus can change our present and future condition emotionally, physically, and financially.
Future purpose and plans. (John 21:7-17, NKJV)
Peter went from running from Jesus to running to Jesus. If you have been running from Jesus it is time you run to Him and find your purpose and fulfillment. Jesus doesn't need anything we have but wants us to learn to share what we have with Him.
It all belongs to God; it is more blessed to give and share. Jesus wanted Peter to understand His purpose, power, and position. Understanding our purpose, power, and position gives us a passion beyond imagination.
Peter went from his messed-up past to his miraculous miracle-working future. (Acts 2:41, NKJV) Jesus can and will forgive our past and use us in the future. Our future has to include God's plan and purpose for our life.