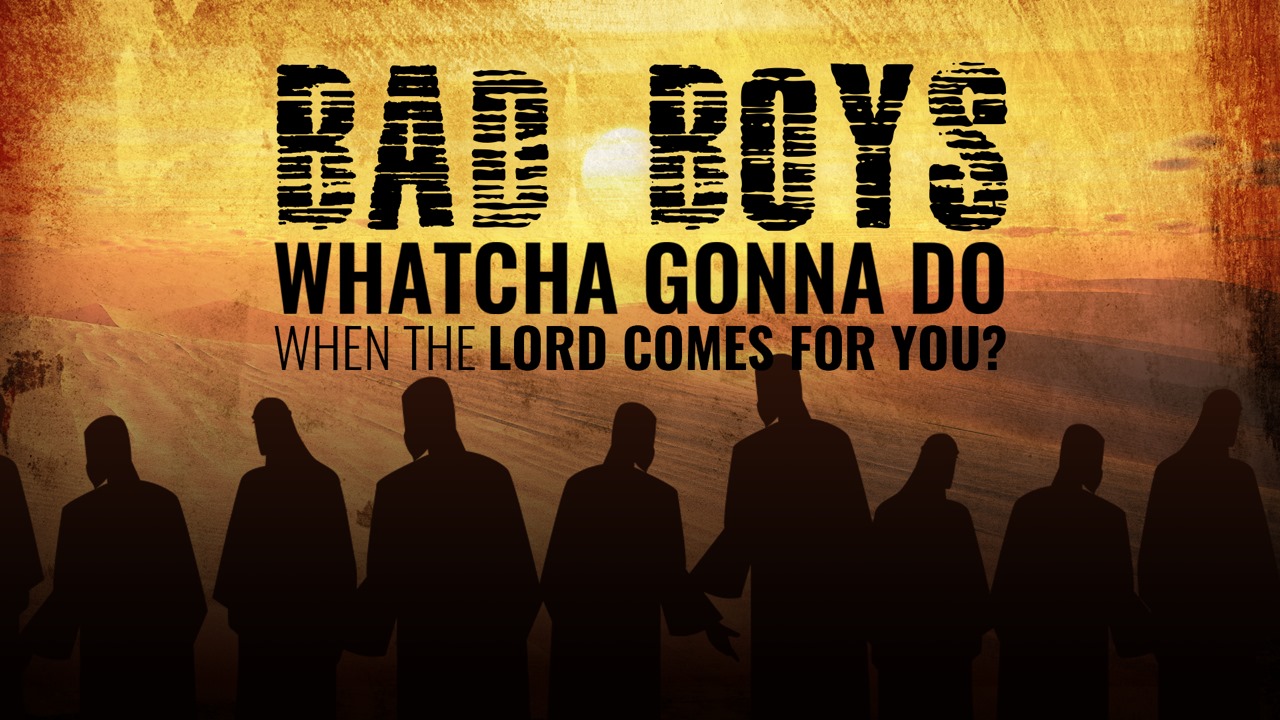 Bad Boys, Bad Boys What You Gonna Do When The Lord Comes Gideon
Being the wrong kind of Bad Boy will cost you. (Judges 6:1-2, NLT2)
Sin causes bondage. The cycle of sin must be broken. Sin can lead to fear, worry, anxiety–that leads to depression. The reason history repeats itself in our lives is that we don't own our part of the history problem. When something important ends we have to look back in order to move ahead. Blaming sets us up for repeat failure and repeat performance.g.The only true way to make peace with your pastis by owning our piece or part of the past. (Judges 6:6, NLT2) God begins to open the door for an exciting, new, and free future when we own our part of the past.i.When we do our part, God does His. Stop blaming God and start looking to God.
Bad Boys can become good boys. (Judges 6:12, NLT2)
God sees us as we could be not as we are. When the wrong bad boys use the same zeal and passion for God, He begins to use them in a great and mighty way. The Lord is with you.
Stop blaming and get into the game. (Judges 6:13-16, NLT2)
Nothing is too hard for the Lord; no enemy is too big or strong to defeat you.b.Look to the Lord, not the enemy; He will never leave nor forsake you. (Hebrews 13:5-6, NKJV)c.Where the Lord sends you, He will empower, provide, and protectyou.d.It is not about how many are against you; it is all about WHO is with YOU. (Romans 8:31, NKJV)