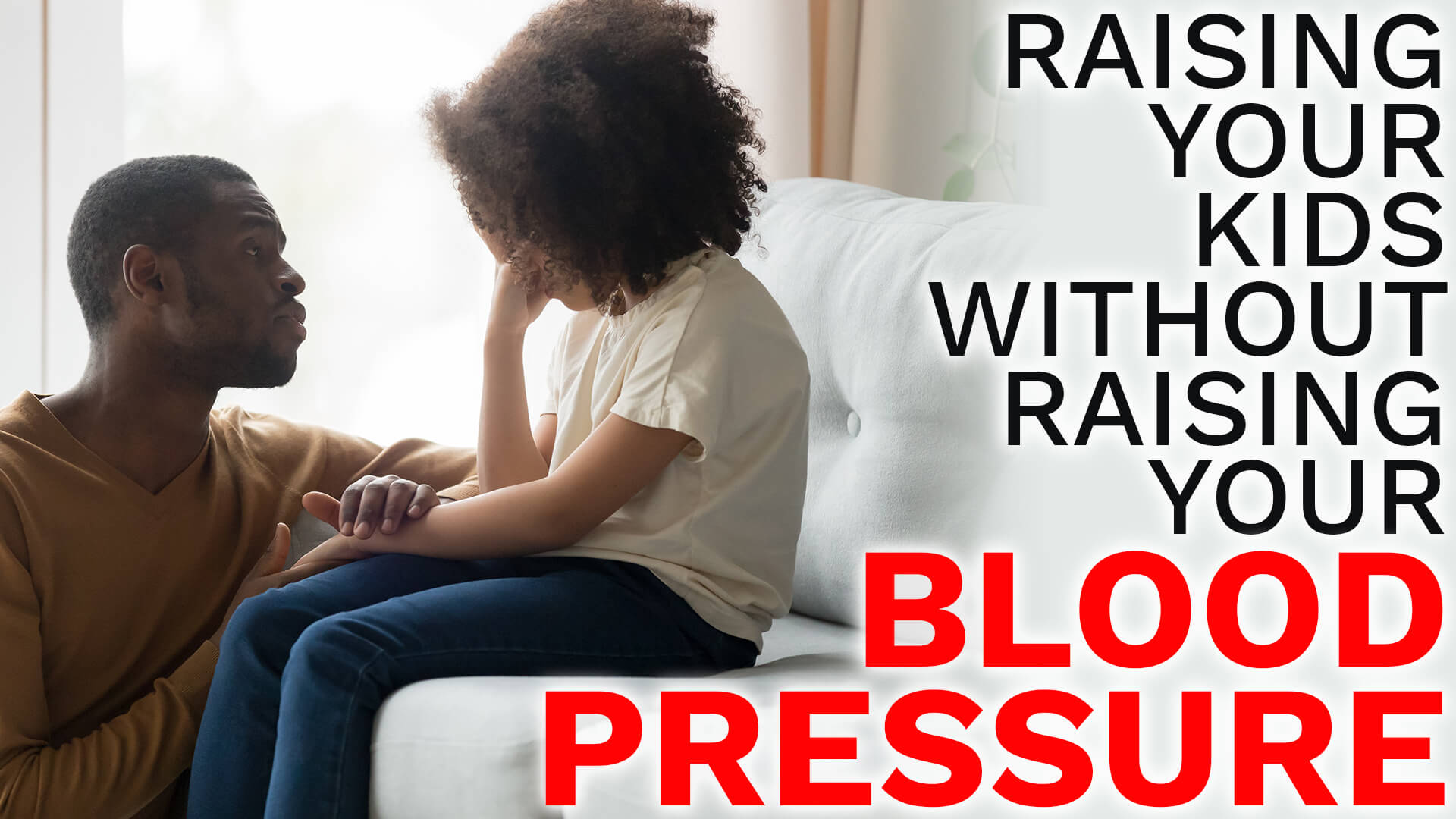 How To Raise Kids Without Raising Your Blood Pressure

Proverbs 22:6, NKJV; Psalm 127:3, NLT2
Five insights to remember.
You will have war with your kids. (Proverbs 4:7, NKJV)
We don't have to teach our children to sin, we have to teach them not to sin. Parents have to learn the difference between discipline and punishment (Proverbs 23:13-14, NLT2; Proverbs 13:24, NLT2)
Kids will break your heart. (Job 14:1, NKJV, NCV)
If and when it does happen, it will be devastating to you and often damaging to your child. Allow God to use it for a purpose to develop character, compassion for others, mercy, forgiveness, love, and acceptance.
You will fight with your spouse about how you are handling it. (How you will discipline the children) Genesis 3:16, NKJV;
Ladies, the pain will begin with childbirth, but the pain will continue if you try to rule your husband by stepping in if you don't like the way he's trying to lead and guide the family. Your husband will either get upset or just give, but the main reason he stopped trying to lead is because you kept wanting to lead. Your desire is for him to lead, but you also want to lead; when you get what you think you want you don't want what you got.
Surrender – to become preoccupied and completely dependent upon Christ that reflects in our behavior. (Ephesians 5:22-25, NKJV)
Love – putting others before you and want what's best for them.
Your kids will try to manipulate each of the parents to get their way.
When this happens first talk about it in private and then don't allow it to continue.
You are in a war with the world.
Something will influence your children (TV, Social Media, Bill Boards, Drugs, Friends); You are in a war with the world; you must realize you are to be the greatest influence in their lives.