[vc_row][vc_column][ultimate_heading]
Ignite Kid's Ministry
Purpose Statement
Our ministry exists to bring children into age appropriate WORSHIP where they can BELONG to the family of God, GROW in their relationship with Christ, learn to SERVE and then go "BRING those far from God, close to God one step at a time."

[/ultimate_heading][vc_single_image image="2143″ img_size="1015 x 400″ alignment="center" css_animation="appear"][ultimate_heading alignment="left" main_heading_typograpy="" margin_design_tab_text="" sub_heading_typograpy="" notification=""]
INGNITE Kids is the name of our Children's Ministry at Journey Church and is led by a team of staff and volunteers whose passion is children and whose vision is to "Bring those far from God, close to God one step at a time"! Our goal is to provide a fun and interactive program tailored just for kids no matter what age and grade to help them know Jesus and grow spiritually as they build meaningful relationships with other children and adults!
Ignite is a cool place for your child in Grades K through 6 to hang out during our Weekend Services! They will have the opportunity to play "E for everyone" video games, challenge a leader to a friendly game of Ping-Pong or basketball, create artistic masterpieces, sing along with the Ignite Worship, and don't forget are awesome inflatables!
More importantly, kids will learn lessons from the Bible presented in a relevant way that addresses "kid issues" and how they are living today. With energetic and interactive worship with the Ignite worship leader, your child will have a blast in Ignite! Our prayer is that they will not only want to come back each week, but that they will want to bring their friends along too!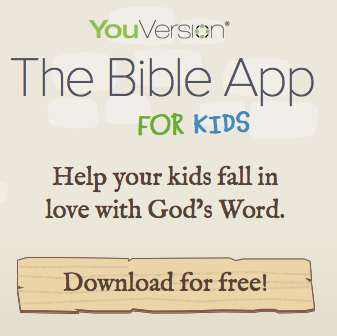 [/ultimate_heading][vc_btn title="Download Interactive Kid's App" shape="round" color="green" link="url:https%3A%2F%2Fwww.bible.com%2Fkids||"][vc_separator color="custom" el_width="80″ accent_color="#8dc63f"][ultimate_heading]
Questions?
[/ultimate_heading][vc_accordion][vc_accordion_tab title="Who will teach my child while I am in worship?"][ultimate_heading alignment="left"]
Each of our volunteers has completed a Ignite Kids New Leader Orientation Class which includes age-level appropriate training, thorough review of our safety and security polices and a background check. This detailed process ensures that we will provide your child with the best possible care in a safe and secure child-friendly environment.
[/ultimate_heading][/vc_accordion_tab][vc_accordion_tab title=" How do I check in my child?"][ultimate_heading alignment="left"]
You will check your child at the front Ignite Kiosk located in building D. At the time of check-in, a trained volunteer leader will greet you. You will be asked to provide us with a phone number for a cell phone that you have in your possession. In the event that we need to contact you during the service, we will send you a text message.  (Remember to leave your cell phone on vibrate/silence during the service.)  You and your child will receive a check-in tag specifically created for your child. To ensure their security, an adult MUST be present for check-in and checkout and your child will not be released without presentation of your corresponding tag.
[/ultimate_heading][/vc_accordion_tab][/vc_accordion][vc_separator color="custom" el_width="80″ accent_color="#8dc63f"][ultimate_heading]
Service Times
[/ultimate_heading][ultimate_icons align="uavc-icons-center"][single_icon icon="Defaults-time" icon_size="72″ icon_margin="0″ icon_animation="fadeIn"][/ultimate_icons][ultimate_heading]
Ignite Journey Groups
9:30am – 10:30am
Ignite Worship
10:45am – 12:00pm
[/ultimate_heading][/vc_column][/vc_row][vc_row][vc_column][/vc_column][/vc_row]