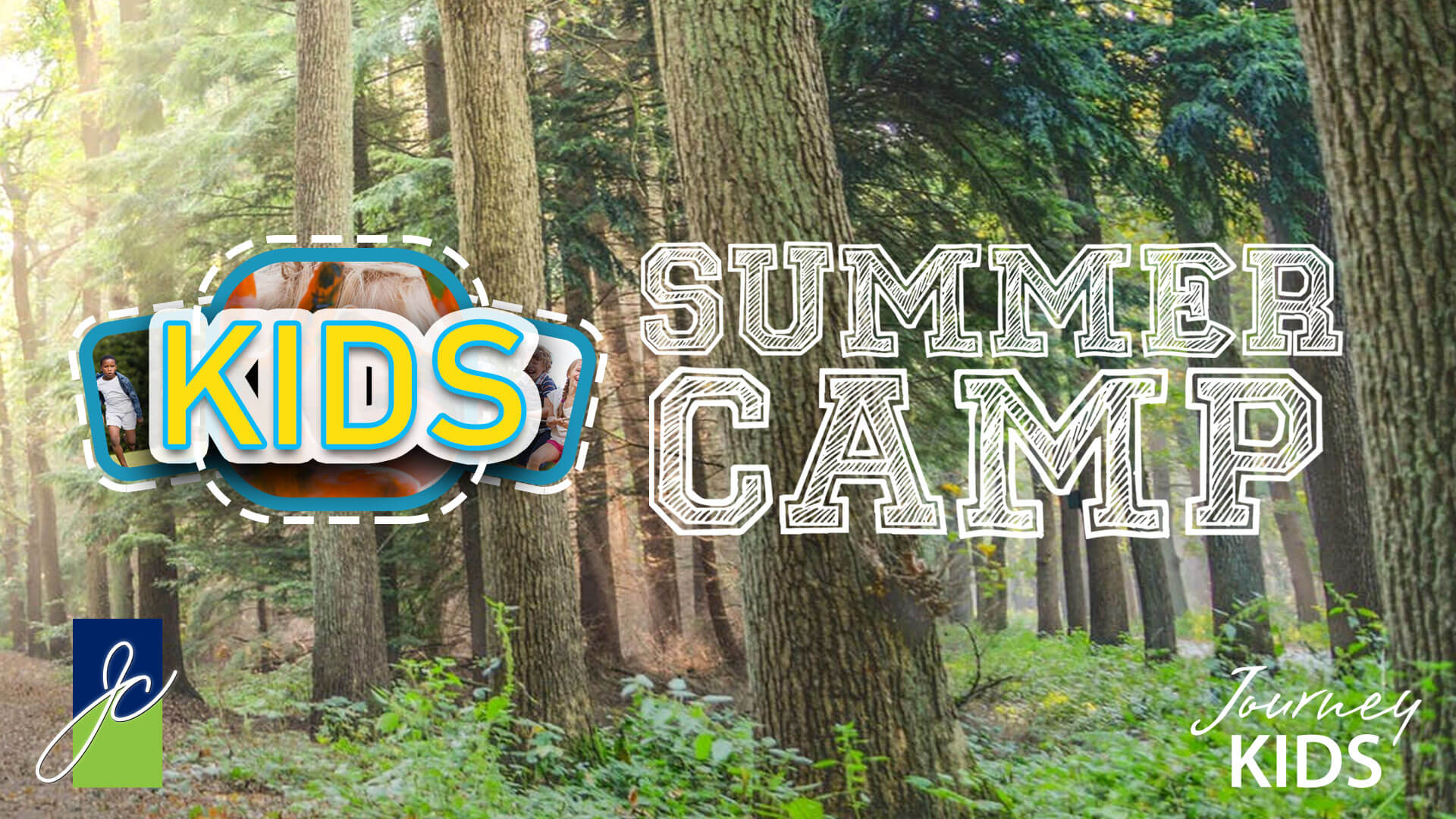 Your content goes here. Edit or remove this text inline or in the module Content settings. You can also style every aspect of this content in the module Design settings and even apply custom CSS to this text in the module Advanced settings.
Kid's Summer Camp
"Camp is an opportunity for children to get rid of all the distractions this life throws at them and truly plug into God. We are able to show kids that they can create meaningful relationships with other kids while creating an everlasting relationship with Christ!" -Pastor Steven | Journey Children's Pastor
When: June 5th-8th
Where: Tall Timbers Conference Center | 10218 Hwy. 165 South Forest Hill, LA 71430
Cost: Camp cost has gone up from last year. At Journey Church we believe camp should be accessible for all children! We have a plan this year and your child has an opportunity to attend camp for free! Contact Pastor Steven for more information.
Ages: Children that have completed 2nd-5th Grade
Save $10.00 per child if registered by April 7th!
F.A.Q. & Important Information
Camp Schedule
Every day there will be breakfast followed by a morning worship and lesson. Immedietly following that the students will break up by age and complete a morning rec session completing a rotation that includes: pool time, fishing, boating, arts and crafts, archery, and many more.
Lunch breaks up the day after the morning session and an afternoon session follows that. Students will eventually have a rotation at every rec even throughout the week!
Dinner follows that session. After dinner we get to worship again! Worship is high energy and introduces the students to many concepts that we do every Sunday at Journey!
A night time snack follows the worship and sermon and then Journey gets its own camp time! One of our amazing teachers will deliver a lesson written by Pastor Steven!
Fundraisers
Fundraiser will be discussed in parent meeting. 
Cost & Payments
This covers the entire camp experience! All meals, 2 snack per day, lodging, worship, rec time, a camp t-shirt and helps cover the cost of our chaperones.
What is Camp Like?
Tall Timbers is a Christ-centered, Bible study driven style camp for 2nd-5th graders. It includes a personal touch from staff, engaging worship, sound Biblical teaching, fun recreations, and personal interest conferences. Your child will get one-on-one time with staffers. Your children will walk away knowing they were loved and have heard the Gospel.
Can Parents Go?
This year camp has limited space. We do have limited room for chaperones. If you're interested in being a chaperone you can email Pastor Steven or call the church office 318-640-1273
What is the Dress Code?
The reason for our dress code is so the focus of camp will not be altered. We want to
enjoy camp with as little distractions as possible. Dress modestly at all times.
Immodest shorts or tops, spaghetti strap tops, midriffs, distasteful designs or
messages, and other extreme clothing are not acceptable at any time.
T-shirts and shoes must be worn around campus except in approved areas.
Guys, here are some guidelines to follow:
• Please make sure all attire is modest and appropriate.
• No speedos or anything that resembles a speedo.
• Wear a shirt that completely covers the chest and torso at all times.
• No sagging of shorts, pants or swim trunks
Girls, here are some guidelines to follow:
• Please make sure all attire is modest and appropriate.
• No tank top style shirts for everyday wear.
• One piece bathing suits or tankini's that fully cover the stomach.
• Stomach should be covered at all times.
• All shirts and dresses should have a modest neckline.
• Shorts must be longer, but due to different arm lengths, a 2-3" above the knee short is recommended.
• Skirts and dresses should keep you fully covered when bending over.
It is very important that group leaders and sponsors also maintain the dress code and give direction to the students about attire. If students do not follow dress code, camp staff and your adult sponsors hold the right to ask students to change into appropriate clothing. Leaders will be contacted if necessary.
What is the Cell Phone Rule?
We ask that your children leave all electronics at home. Leaders will have cell phones for emergencies should you need to contact your child.
What is the smoking/tobacco standard?
Absolutely no smoking or tobacco products allowed during camp or on campus. For adults who come to camp who smoke, we respectfully request that they do not smoke on campus.
What is the alcohol/drug standard?
Alcohol is strictly prohibited during camp as well as narcotic drugs. If you have a prescription, they need to be in the original prescription bottle and notify your adult sponsor. A form will need to be filled out before camp giving permission to church leadership to maintain your child's medication.
What are the Basic Rules?
• No foul language.
• Do not venture out after curfew.
• Watch the guy-girl thing. Guys should not be "hanging around" or entering girls rooms at all and vice versa.
• During any part of camp (Bible study, worship, etc…) students must be as their scheduled place with their group.
• Any defacing or damaging property will result in two consequences determined by the director:
        Full reimbursement for all damages & a possible trip home.
• NO PRANKS! NONE! This is a no tolerance issue for camp. Pranks cause division and hurt people ultimately.