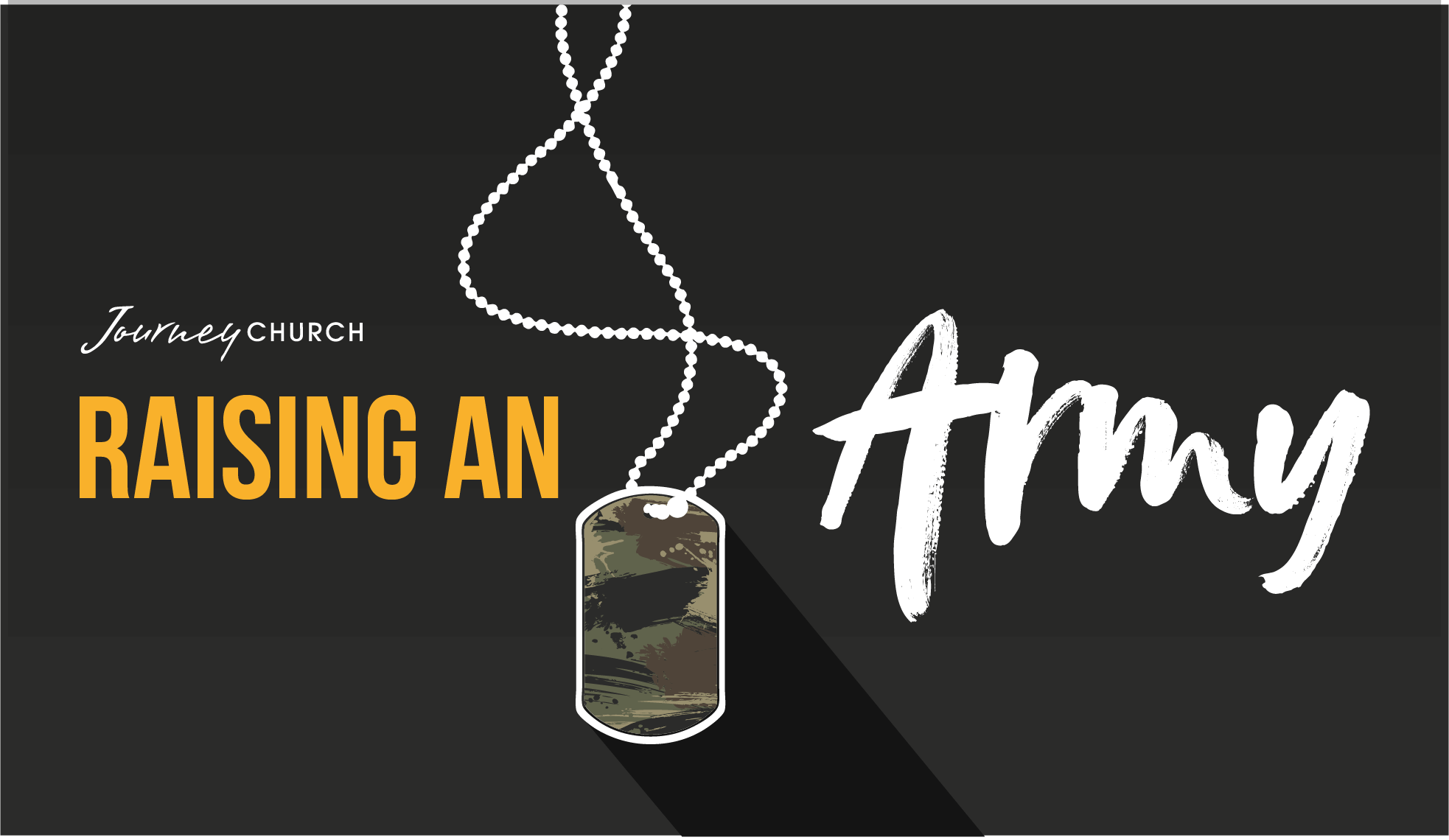 Raising an Army | Pt. 1
The Lord is a man of war. (Luke 19:10, NIV; Mark 10:45, NKJV; Exodus 15:3, NKJV; Exodus 15:6, NKJV; Exodus 14:14, NKJV)
When you are in the Lord's army, you still have to fight but you cannot lose the war.
God is good even when we are bad.
Even though the behavior of the children of Israel was bad, God was still good to them, they just did not enjoy it. When our behavior is right (our purpose), God is still good but we get to enjoy it. God is good to you. If you're not enjoying it, it's because of your wrong behavior. Stop fighting against God and start fighting with God.
God does not want us to be afraid.
God does not want us to be afraid to fight in His battle and God does not want us to be afraid to face whatever He puts in front of us. God is calling us to fight against those who fight against Him. (Psalm 35:1, NKJV) We know Jesus defeated Satan and death at the cross so we know as we go to war that we have the winner on our team. (John 10:10, NKJV)
We need to count the cost. (Luke 14:31, TLB; Leviticus 26:7-8, NKJV)
The Old Testament was a physical picture of New Testament spiritual battles. (Ephesians 6:10-12, NKJV) We are in a spiritual battle and when we fight spiritually we have Jesus on our side and we cannot lose.
How we fight today. (Matthew 17:20, NKJV)
Seed and Sword = Victory. (Ephesians 6:16-17, NKJV; Hebrews 4:12, NKJV)
What are we fighting for? (Matthew 12:25-30, NKJV)
We know who we are fighting with, Jesus Christ. We know our purpose is to seek, serve, and save. We know we are fighting for the souls and lives of our loved ones. If you don't know what your fight for and why you will not be able to stand.
Every house, marriage, and family divided against itself will not stand. When you don't know your purpose, your life will plunder. Jesus came to plunder Satan's goods, save souls, forgive sins, and set the captives free. (John 17:15, NKJV; Luke 4:18, NKJV; John 12:31, ESV)
Are you with Jesus? Do you want to join the army? (Matthew 12:30, NKJV)