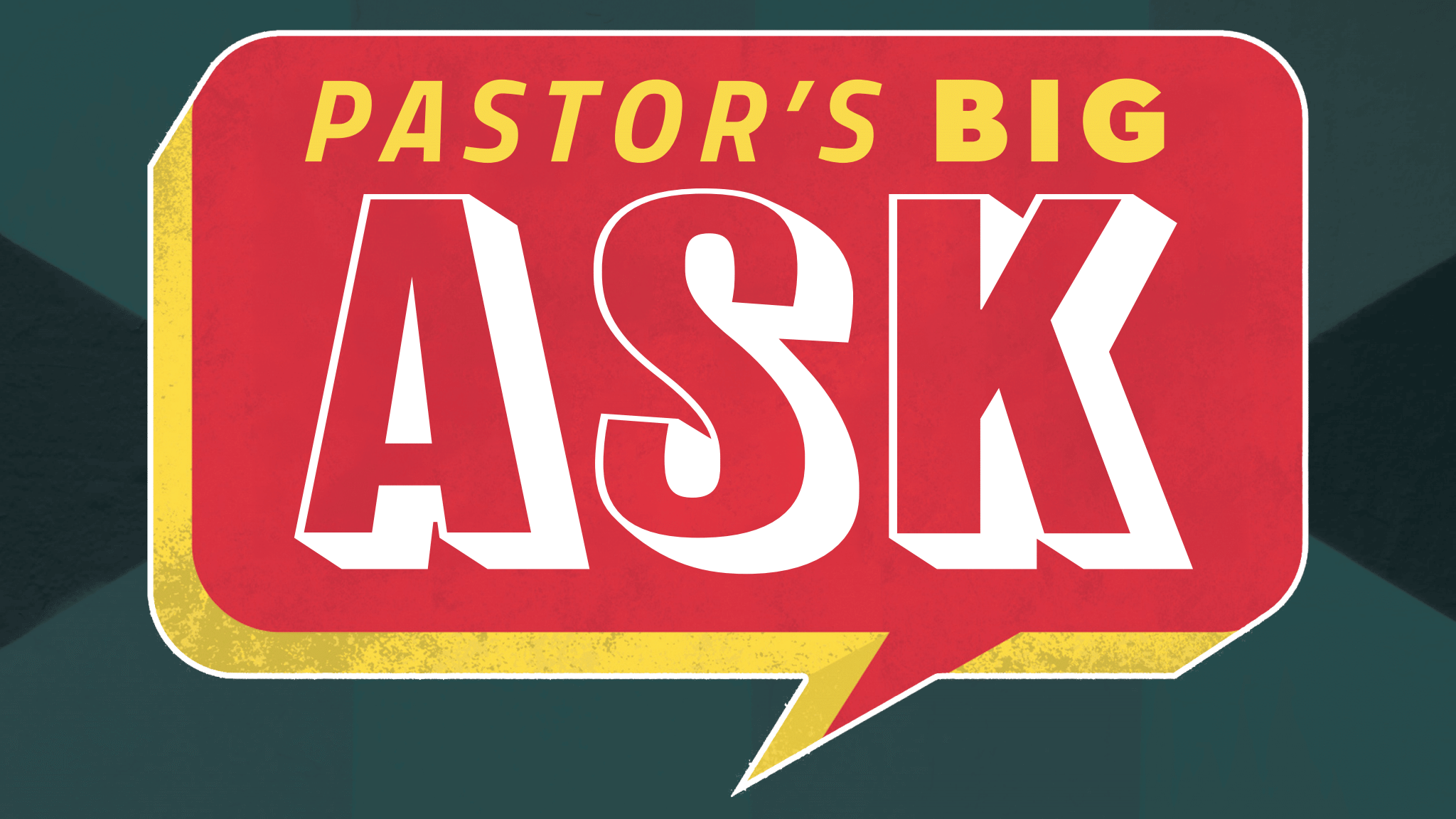 Big Ask | Overloaded and Overwhelmed?
Stop striving and start thriving. (Matthew 11:28-30, MSG; Matthew 1:20-21, NCV; Matthew 1:23, NKJV)
Stop trying to save yourselves. Striving is trying to do for ourselves what only God can do. We strive to produce love, joy, and peace. (Romans 14:17, NKJV) When you have positional and personal righteousness, you have peace and power with God.
Positional righteousness you get at salvation, you can't strive for it, Jesus died for it. Personal righteousness you can't strive for, but you can ask for. When you come to the bread of life, you will have all your needs met. (James 5:16, NKJV; John 6:27, MSG; John 6:35, MSG, NLT2) When we are overloaded and overwhelmed, we are out of God's rhythm of life that He has for us. (John 10:10, NKJV)
God's mercies are new every morning. (Lamentations 3:22-23, NKJV; Psalm 51:1, NKJV)
God wants to show you mercy and wants to give you what you need.
Mercy – Undeserved forgiveness and unearned kindness we get from God, and which God wants us to give to others.
We can't strive for it, God gives it. God is not really the God of a second chance, because He has forgotten the first chance. God's mercy will outlast your sins. Satan is the accuser of the brethren. (Revelation 12:10, NKJV)
Accuser – causes you to remember the bad, instead of the goodness and mercy of God.
The devil wants to bring condemnation, God wants to give you mercy.