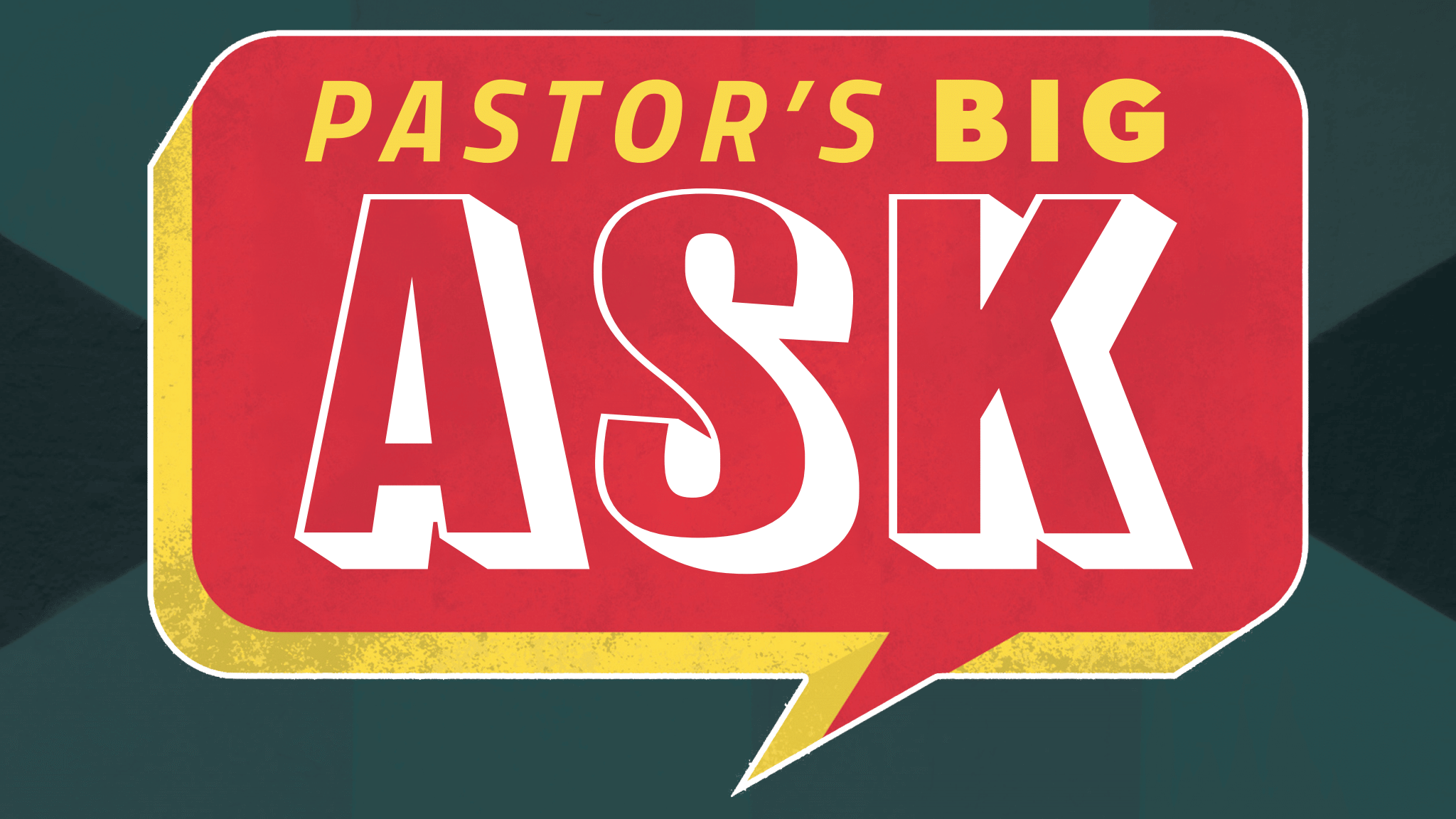 Pastor's Big Ask
Why are so many people overload and overwhelmed? (Matthew 11:28-29, TEV) Why are so many Christians miserable? (Hosea 4:6, NKJV; Ezekiel 33:10, NCV, NRSV)
Jesus said when you get married the two become one, why do they keep trying to be two? (Ephesians 5:31, NKJV) Jesus said when you get married, men are to love their wives and wives to respect their husbands. (Ephesians 5:33, NKJV)
Why is that so hard?
Jesus said when you get married, let no one or nothing come between you. (Mark 10:7-9, NLT; Mark 10:9, GW) Why are so many couples allowing others and other things come between them?
Jesus says to children and young and people, if you will obey your parents you will be blessed and live a long and good life. Why don't more young people do it? (Ephesians 6:1-3, NKJV)
Jesus said if you will put me first, I will meet every need in your life. (Matthew 6:33-34, NKJV)
Why don't more people put Jesus first and allow Him to meet every need in their life?
Why do so many Christians keep worrying? (Matthew 6:33-34, NKJV; 1 Peter 5:6-7, NKJV, CEV)
Why can so many people go to public places and make their children go back to school, and not come to church?
The devil knows isolation brings desolation. (Hebrews 10:25, NKJV, CEV) Why would you make your kids go to school and not Sunday school?
Why would you not tithe and then complain when you have financial problems? (Malachi 3:8-12, NKJV)
Satan comes to steal, kill, and destroy. Jesus came that we can have life and have it more abundantly.
Why don't more people choose the abundant life? (John 10:10, NKJV)
Why don't more people choose to forgive those who have hurt them when Jesus can and will forgive them? (Matthew 6:14-15, NKJV)
Why do people want influence, but they don't want to serve? (Matthew 20:26-28, NKJV)
Serving is the way you get Godly influence. The way to rule is to learn to submit.
Why do so many people choose pride over humility? (Matthew 5:5, NCV)
One Common Denominator: We choose not to trust in God and His Word, but instead to trust in self and the world. (Hosea 4:6, NKJV)
(1 Samuel 15:23, NKJV)
We often rebel because of fear. We often rebel for pleasure. We often rebel because of pride. Lack of urgency and commitment has caused us to miss God's best, God's blessings, and God's rest. You have to give up to go up. The cure for rebellion is surrender. To become preoccupied and completely dependent upon Christ. (2 Corinthians 10:4-6, TLB) If you don't surrender to Christ, you surrender to chaos.