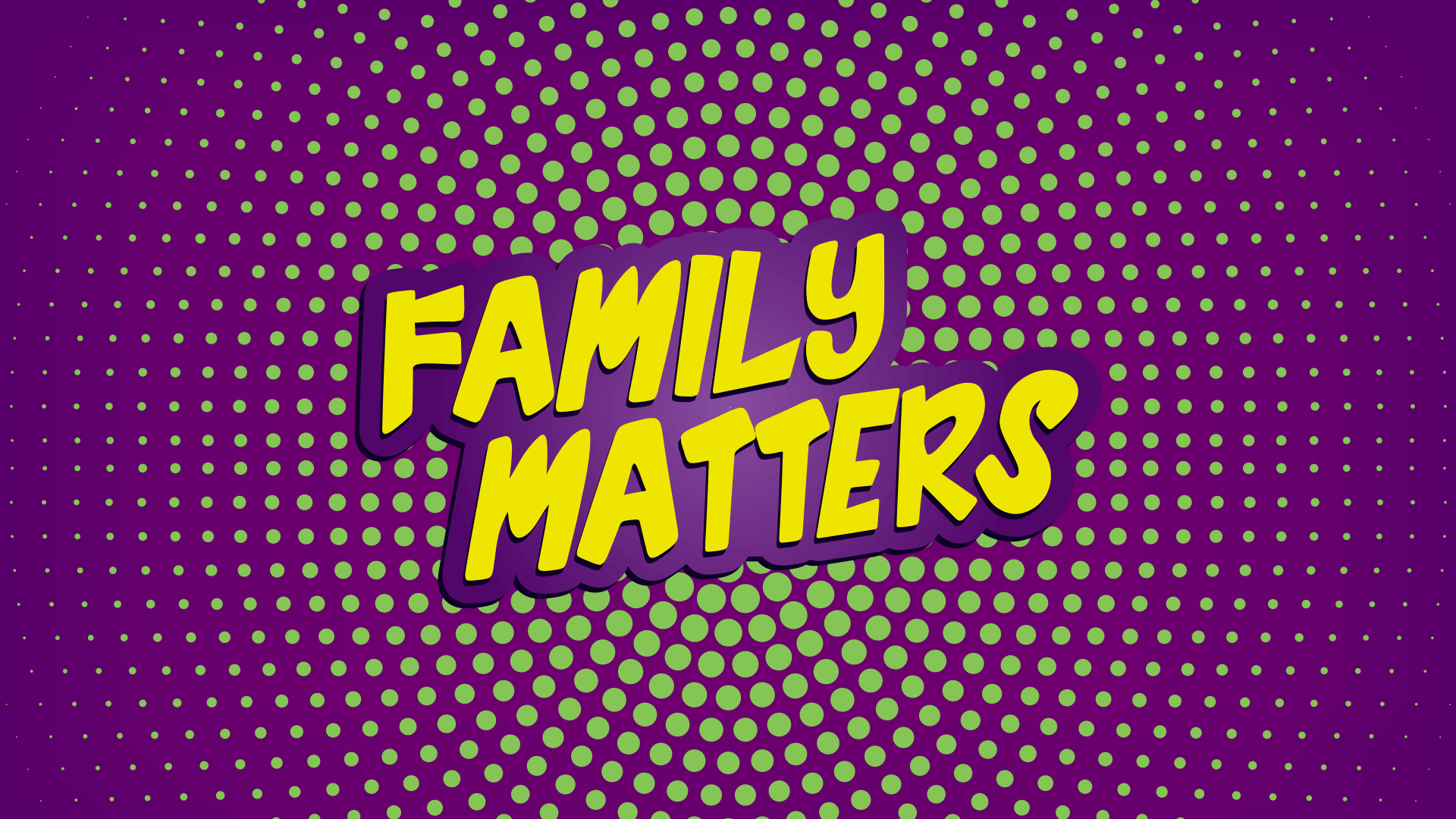 Family Matters | How to Restore Harmony in the Home, pt. 2
Insights to revisit:
You're going to have conflict. Only after Jesus is your Lord and Savior can we have more victories over our sins and learn to handle conflict correctly. Jesus wants us to have fewer conflicts. (1 Corinthians 14:33, NKJV) Satan created the first conflict in Heaven and on earth. The true cause of conflict is selfishness. (James 4:1, NCV) Part of the cure is accepting part of the blame.
How do you normally react to conflict?
My way – says, "I win."
No way – says, "I withdraw."
Your way – says, "It's always your way."
Halfway – says, "You compromise, I give in a little."
Our way – says, "We work out mutual goals together."
Learn to fight fair:
Learning to handle conflict correctly is the tunnel to intimacy.  (1 Corinthians 14:32-33, NKJV) The goal of conflict is not to win and have victory but to resolve the conflict. (Matthew 5:9, NKJV) Refer to the Never Again List during conflict.  (James 1:19, NKJV; Proverbs 21:23, NLT; Proverbs 16:24, NKJV; Proverbs 15:1-2, NKJV; Proverbs 18:21, NKJV; Ephesians 4:29, NKJV)
Learn to make anger work for you, not against you.
(Ephesians 4:26-27, NKJV)
Acknowledge your anger. Backtrack the primary emotion or cause. Consider the real cause is that you expected everyone to want and feel like you do. Determine the best way to deal with and handle the situation.
Four signs you're not fighting fair:
There's criticizing.
There's contempt.
There's defensiveness.
There's stonewalling.
Resolution of conflict.
Become a Christian.  (Ephesians 2:13-14, NCV; Matthew 6:33, NKJV; 2 Corinthians 5:18, CEV; Romans 5:1, NKJV; John 16:33, NKJV)
Let the Holy Spirit rule your heart. (Colossians 3:15, WEB; Romans 14:17, NKJV; John 3:3, NKJV; Ephesians 4:26-27, NKJV; 1 Corinthians 4:20, NKJV)
Talk to God about the conflicts. (James 4:2, NIV)
Analyze the problem. (Matthew 7:3-4, TEV)
Switch your focus. (Philippians 2:3-5, TEV)