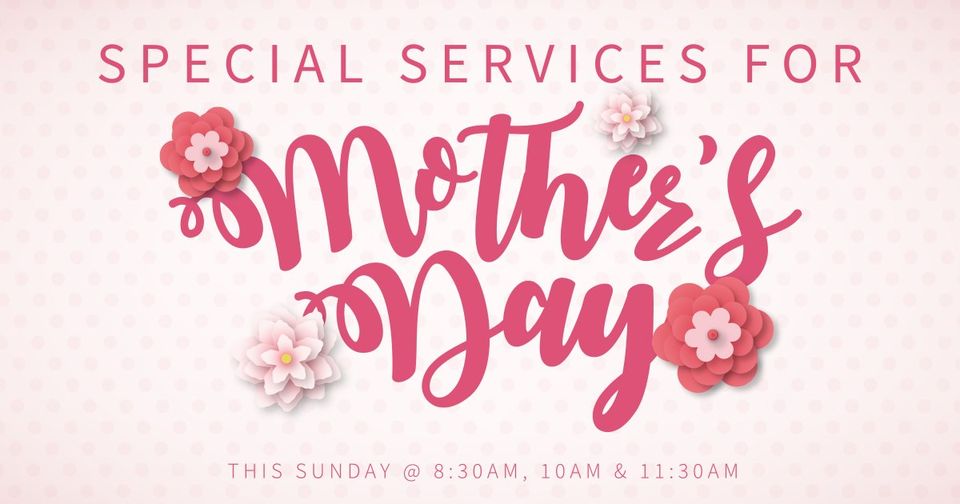 Family Matters | Mother's and Wives
Mom's matter as our wives. (Proverbs 31:10-11, NIV)
You can't really win in life if you keep failing in your relationships in life. If you keep winning in your relationships in life, you can't lose in life. Your wife matters because she gives us confidence and meets needs that nobody else can or should.
Mom's matter as your children's mother. (Proverbs 1:8, 2 Timothy 1:5, NKJV)
The problem today is that many are neglecting the teaching of their mothers because they are listening to the teaching of the world, TV, and social media. If you really want to be blessed as a young person, stop neglecting the teaching of your mothers. (Proverbs 20:5, NLT2; Proverbs 6:20-23, TLB) Obey your parents in the Lord, that's how you obey the Lord. This is a command, not an option. (Ephesians 6:1-3, NKJV) The only option you have is the outcome. If you want your life to be better and extended on earth you will obey and show your parents respect. (Ephesians 6:3, NKJV)
We can learn from Eve, the first mom in the Bible. (Genesis 3:20, NKJV)
She was given the name Eve because she was the mother of all living. You cannot blame your parents or others for your anger and the results of that anger. It is God's desire that you do what is right and be accepting, loving, and forgiving as you have been forgiven. God is the great judge, not you. In time, all things will come to light.
Eve was the first mother to give birth and the first mother to lose her son to death. It was Cain's choice to kill his brother, we cannot make all our children's choices for them. You can love the Lord and still have children make their choice to serve or not serve the Lord. It was through Seth that men began to call on the name of the Lord. (Genesis 4:25-26) Eve committed the first sin, her firstborn committed the first murder. Yet, God chose to redeem the world through women.