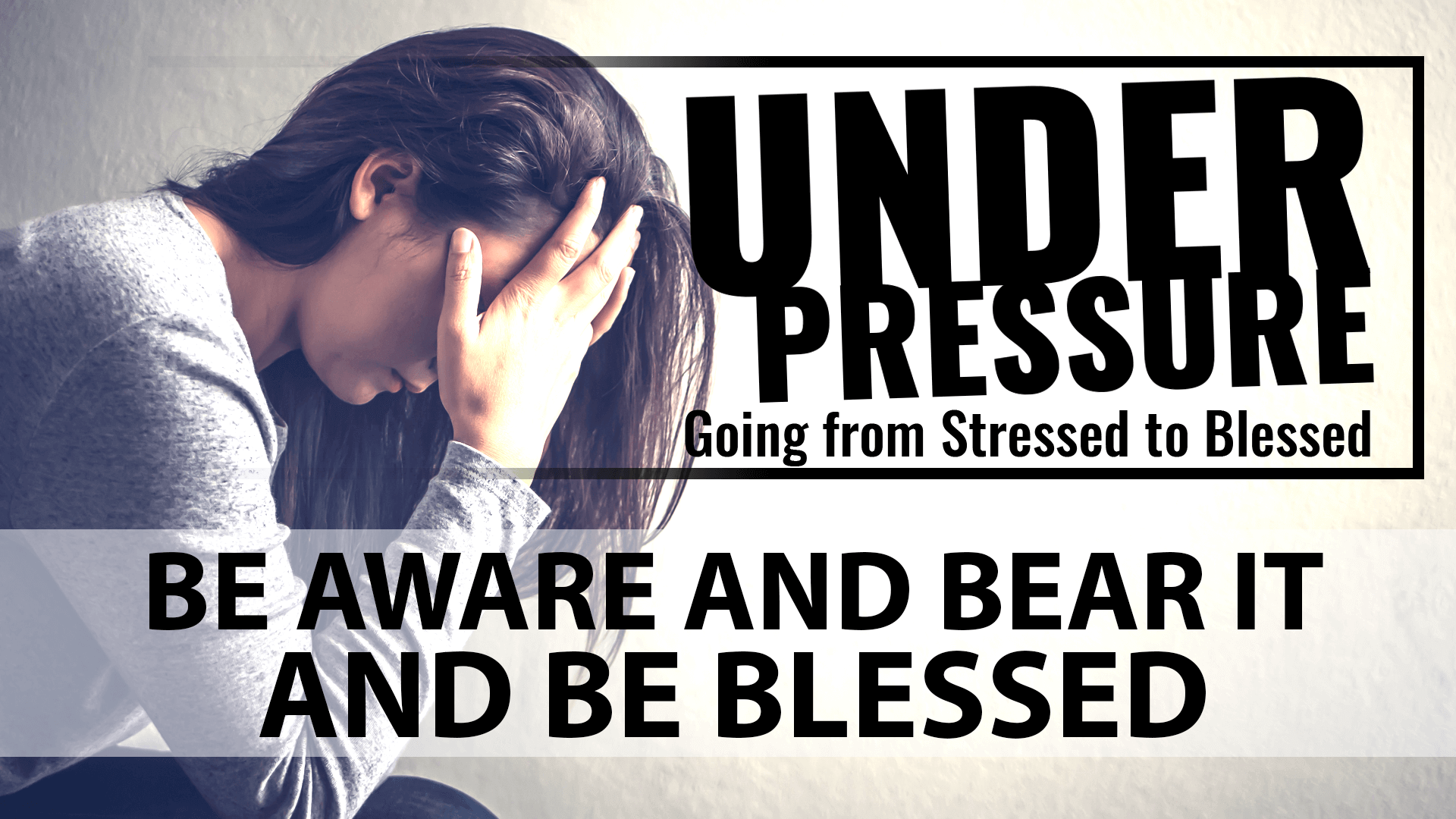 Bear it + Be aware = BLESSED
Temptation – pressure, suffering, stress, bearing or caring, enduring.

It is God's Grace, power and strength that gets us through the stressful times. (2 Corinthians 12:9, NKJV)

We will all have pressure we have to bear.

We have to become aware that we are going to have to endure, be faithful, not give up until God removes it or sends relieve.

If we don't give up, we get to enjoy God's blessings.

When refined, times of rejoicing will come. (Galatians 6:4-5, KJVA)

After we are refined

, then

find

our purpose, plan, and pleasure. (Zechariah 13;9, NCV)

One of the main purposes of stress and pressure it to teach us to turn and learn from God. (Galatians 6:9, NKJV; Galatians 6:4-5, KJVA)
There are lessons to be learned in the pressures of life that will only be revealed by waiting on the Lord, no one can help us out of them. (James 1:2-5, NKJV)
Why we go through times of temptations, stress and pressure? 
Sometimes we are under stress and pressure because of the devil. (John 10:10, NKJV; 1 Peter 5:8, NKJV)

Many times, we suffer stress and pressure because we have sown bad seed. (Galatians 6;7, NKJV)

It is in stress and pressure God is preparing us to minister to others. (2 Corinthians 1;3-4, NKJV)

Sometimes stress and pressure is mysterious. (John 9:1-12, NKJV; Corinthians 13:12, NKJV)
What to do during times of stress and pressure.
Through seasons of stress we must learn until we change the seed we won't change the season. (Galatians 6:9, KJVA; Jonah 1:12, NKJV)

Sow good seed you will harvest in joy; Sow bad see you will reap consequences. (John 1:12, NKJV; Jonah 1:17, NKJV; Jonah 2:12, NIV; Jonah 2:10, NIV)

Bear it, be aware and expect the blessings to come.
Resources from this Message